Riots between Muslims and Jat Hindus broke out at the end of August and lasted until the beginning of September, 2013. More than 55 people were killed, hundreds were injured, at least 6 women were gang raped, and almost 50,000 people fled to relief camps in the immediate aftermath. The cold winter has led to the death of over 34 children in the relief camps.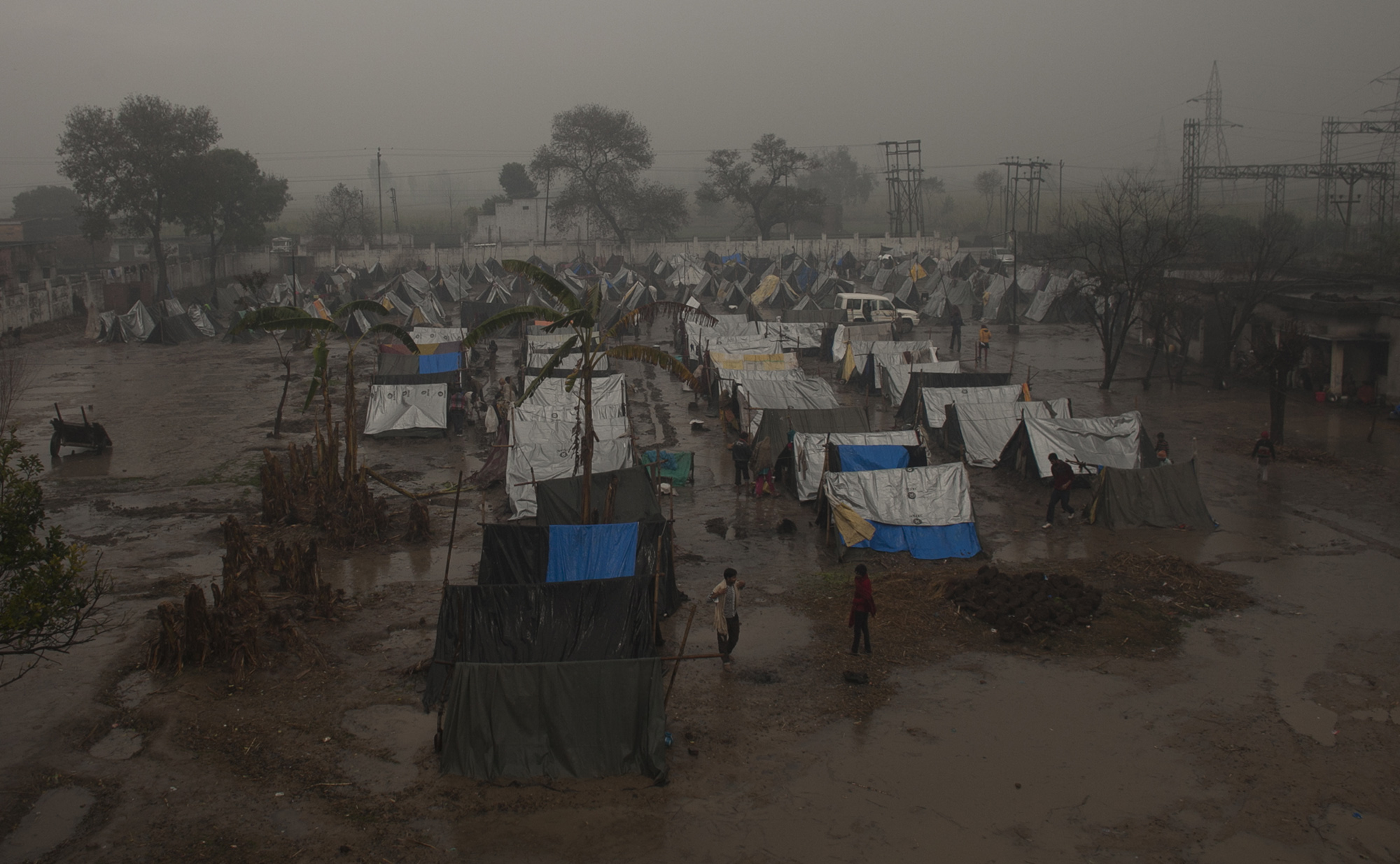 Rain falls over the Jhola relief camp in the Shamli district of Uttar Pradesh, India.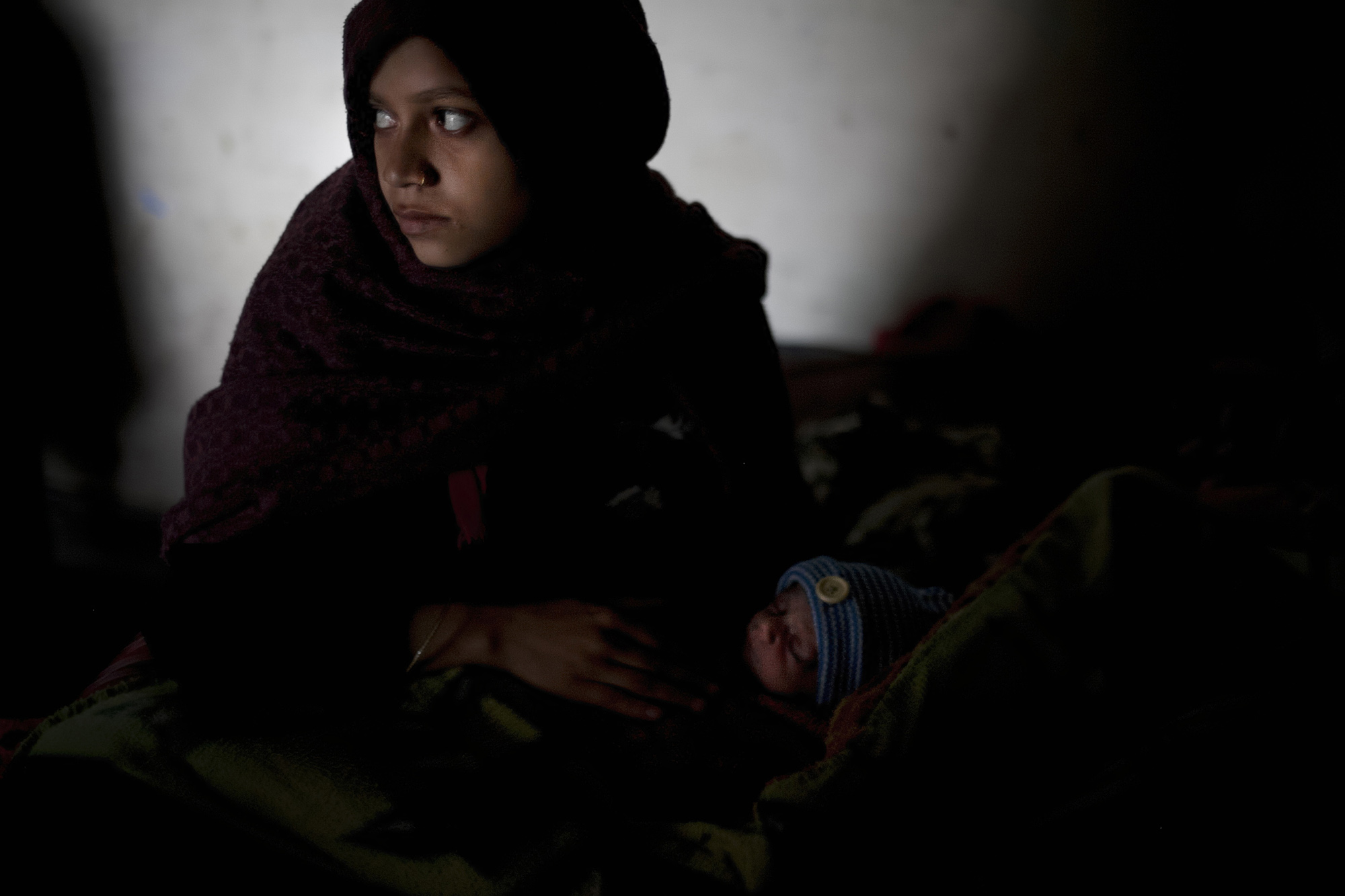 Goulista, who says she is 18 years old, holds her daughter Raymon, who is 3 days old in the Jhola relief camp.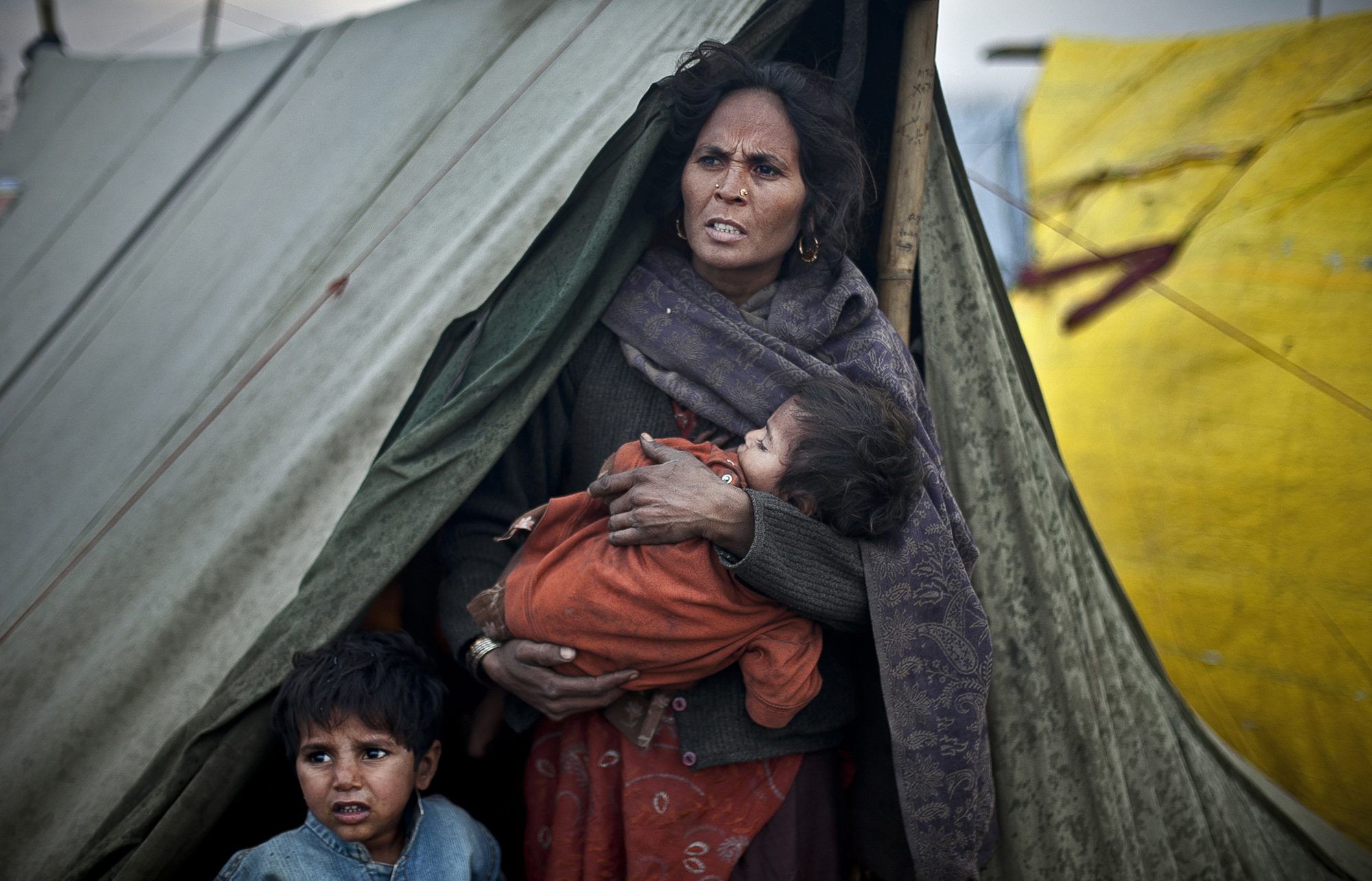 40 year old Ruksana looks out of the tent that she shares with her husband and three children in the Malakpur relief camp.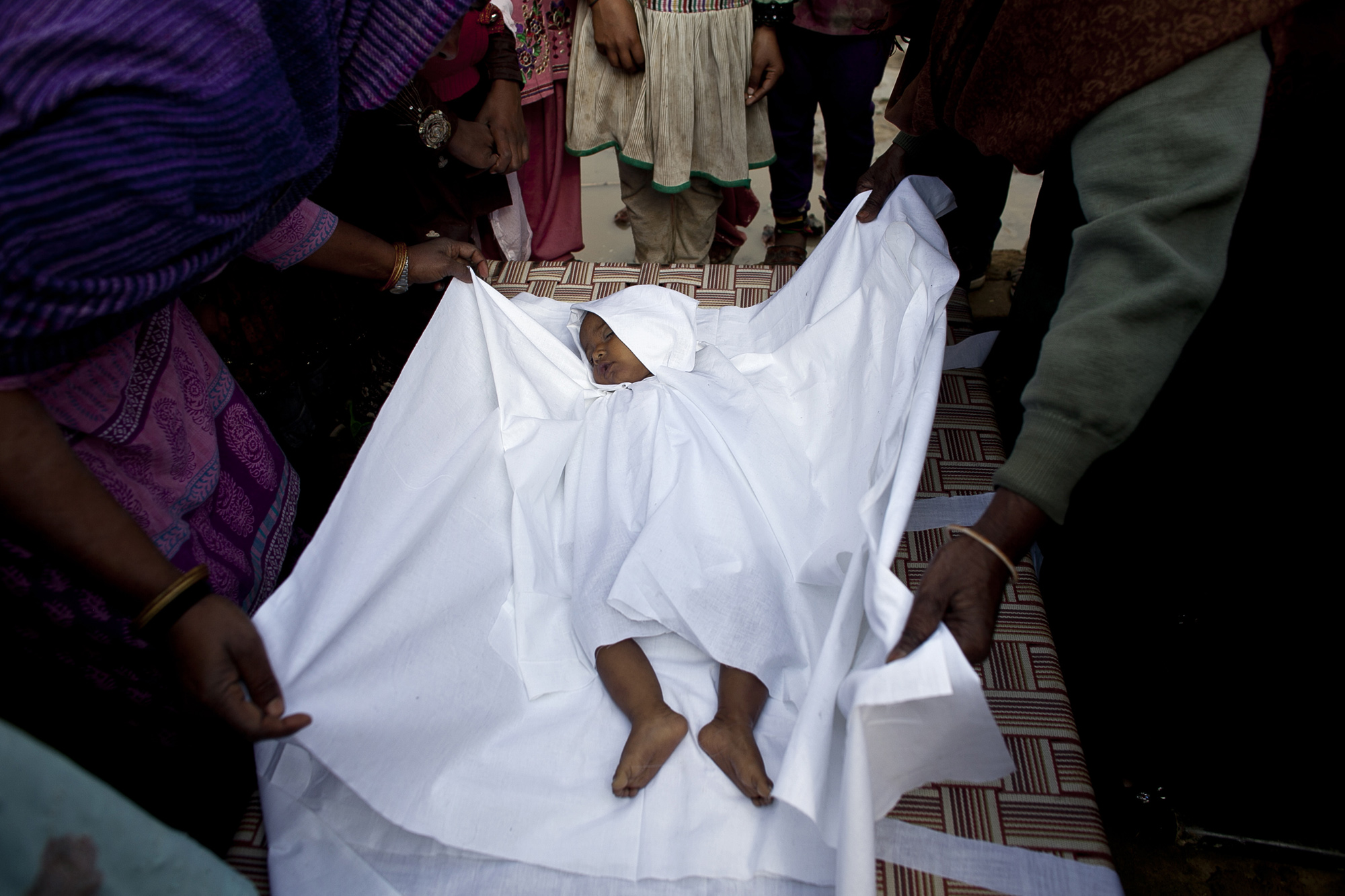 The body of 7 month old Shubnam is prepared before burial in the Malakpur relief camp January 23, 2014 in the Shamli District of Uttar Pradesh, India. They had been living in the camp for 5 month since the riots came to their village of Lawk Bawdi. Shubnam was sick and on medicine for a week with pneumonia but died in the early morning of January 23, 2014.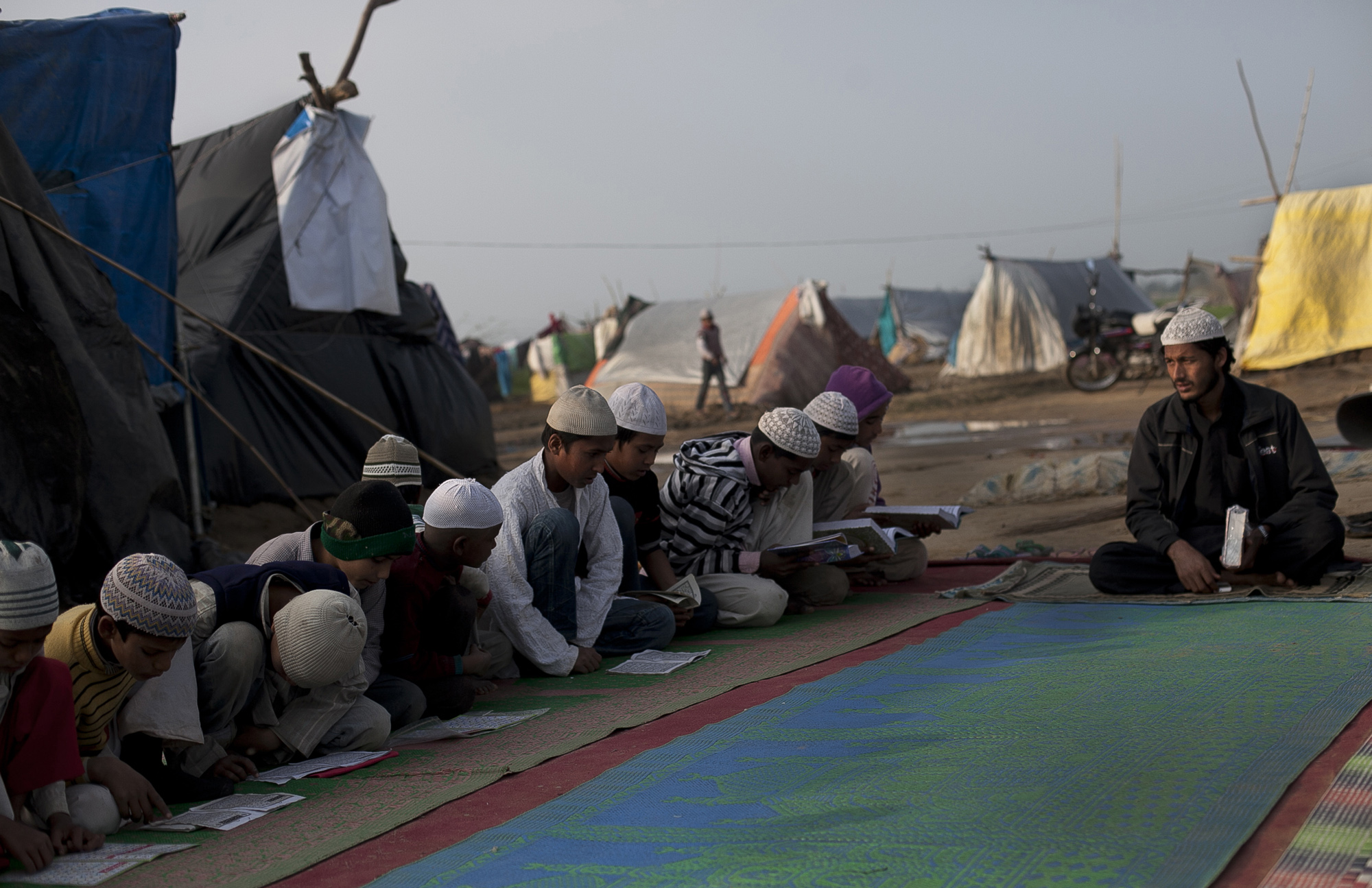 Children attend a makeshift Islamic school in the Barnavi relief camp.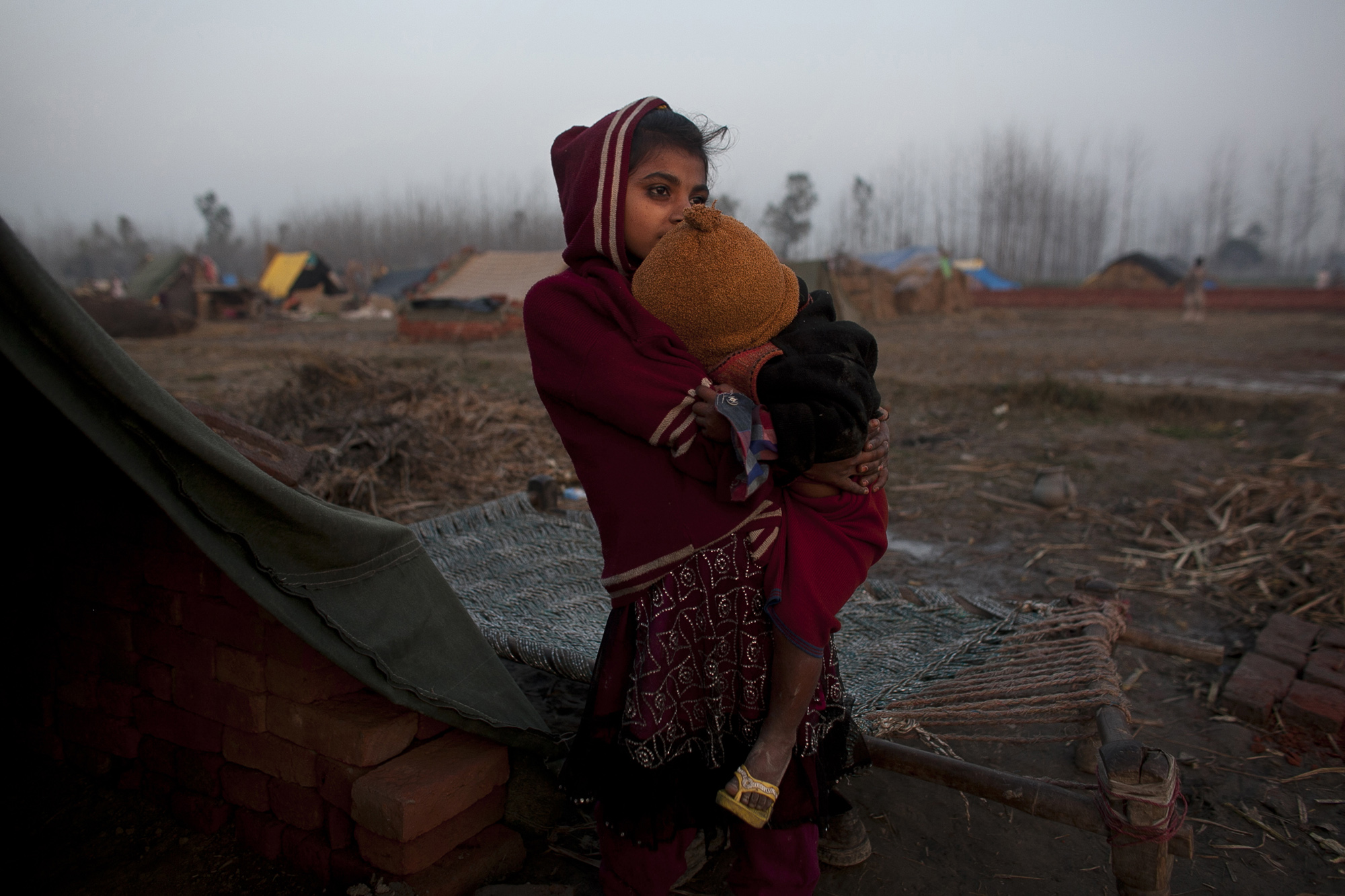 Saina, 10, holds her 2 year old brother, Mouskan in the Bibipurhaty relief camp.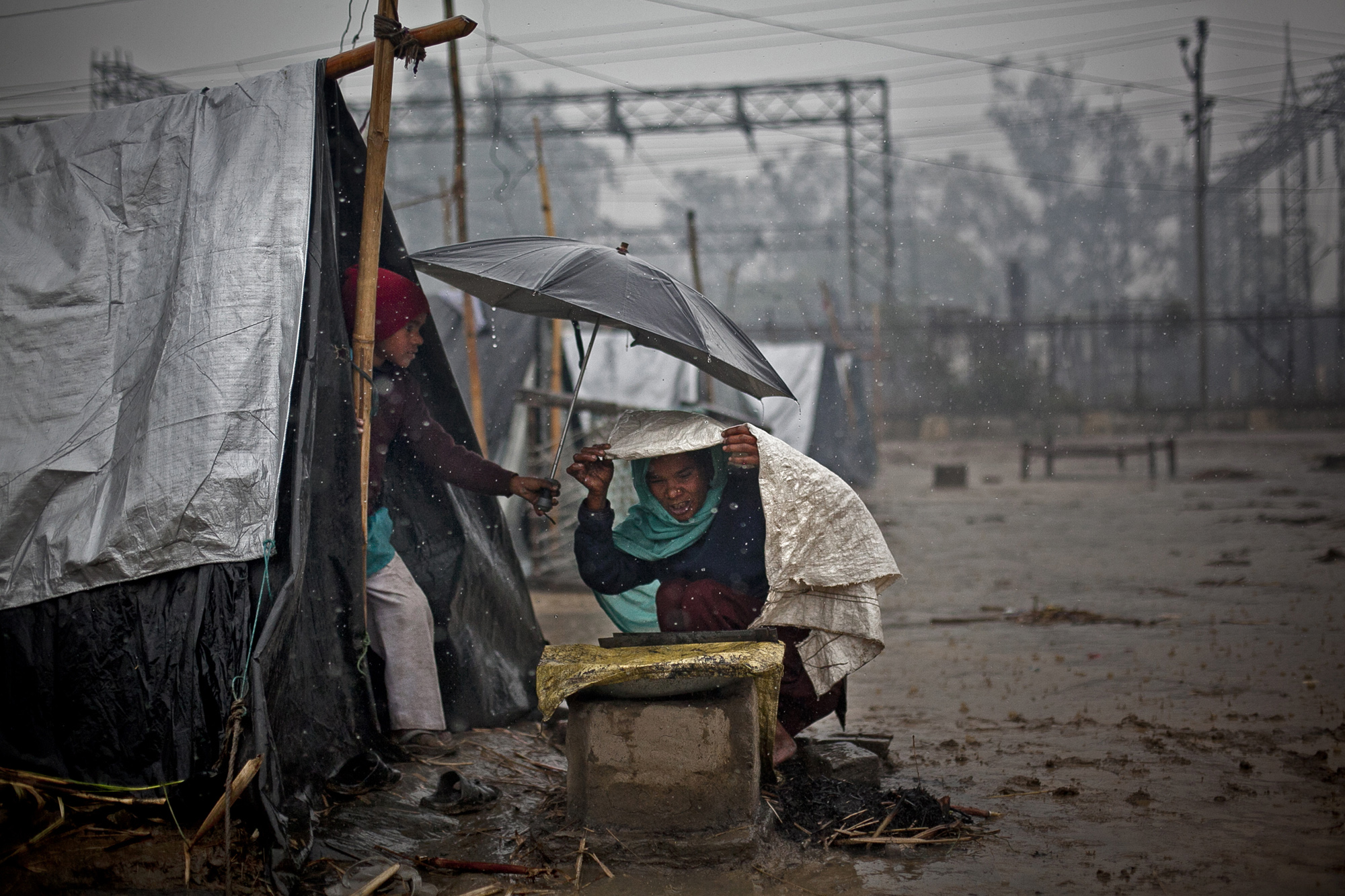 A boy holds an umbrella over his mother while she cooks during a rainstorm in the Jhola relief camp.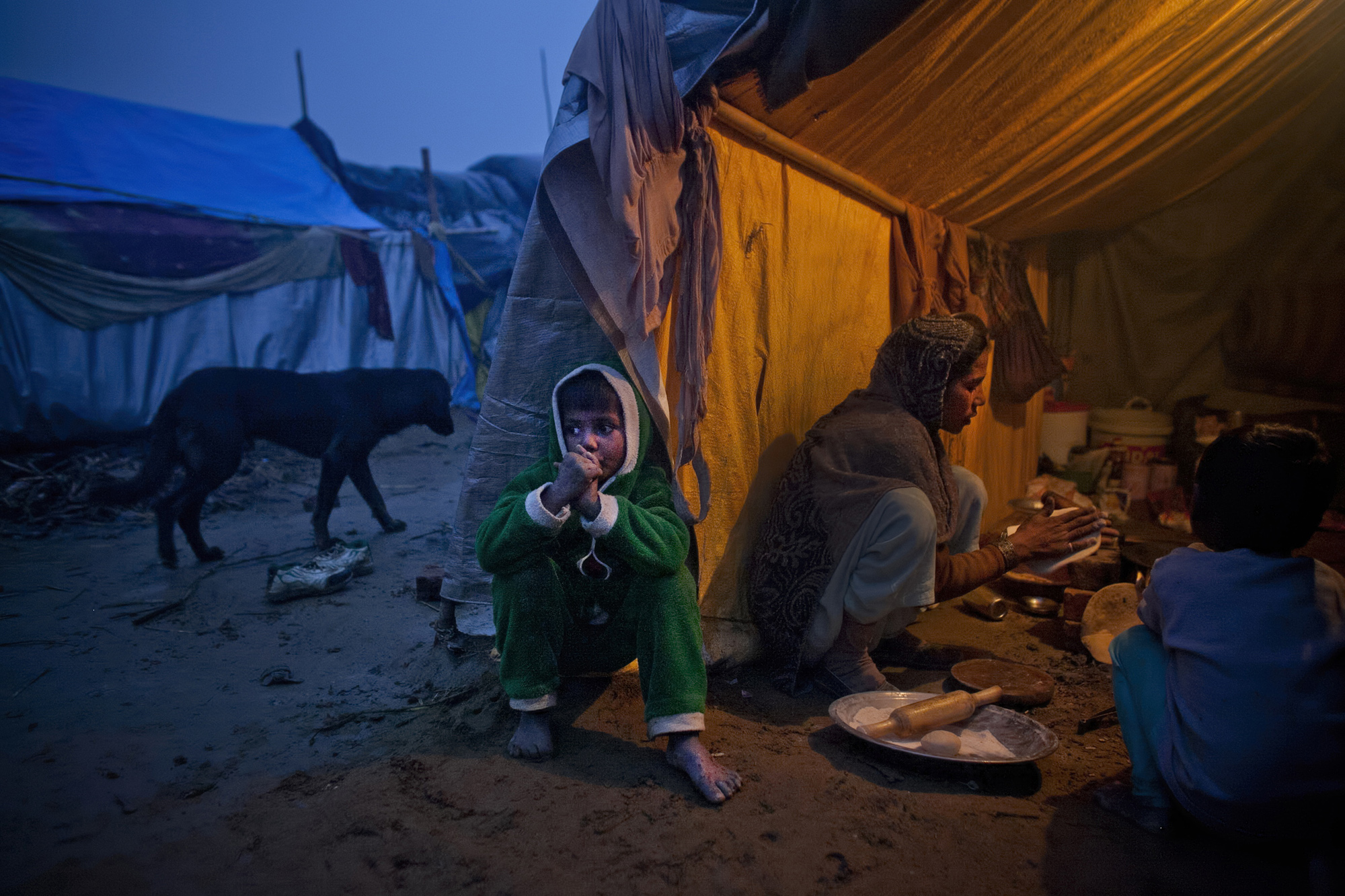 A child sits outside his tent while his mother cooks in the Malakpur relief camp