The Probarona Purnima festival in Bangladesh celebrates the conclusion of the three-month long seclusion of the monks inside their monasteries for self-edification. Last year, on September 29th 2012 a muslim mob attacked and destroyed temples and homes of Buddhists after an anonymous person posted a photograph of a desecrated Quran on a local Buddhist boy's facebook wall. The community did not participate in Probarona Purnima last year in protest of the attacks.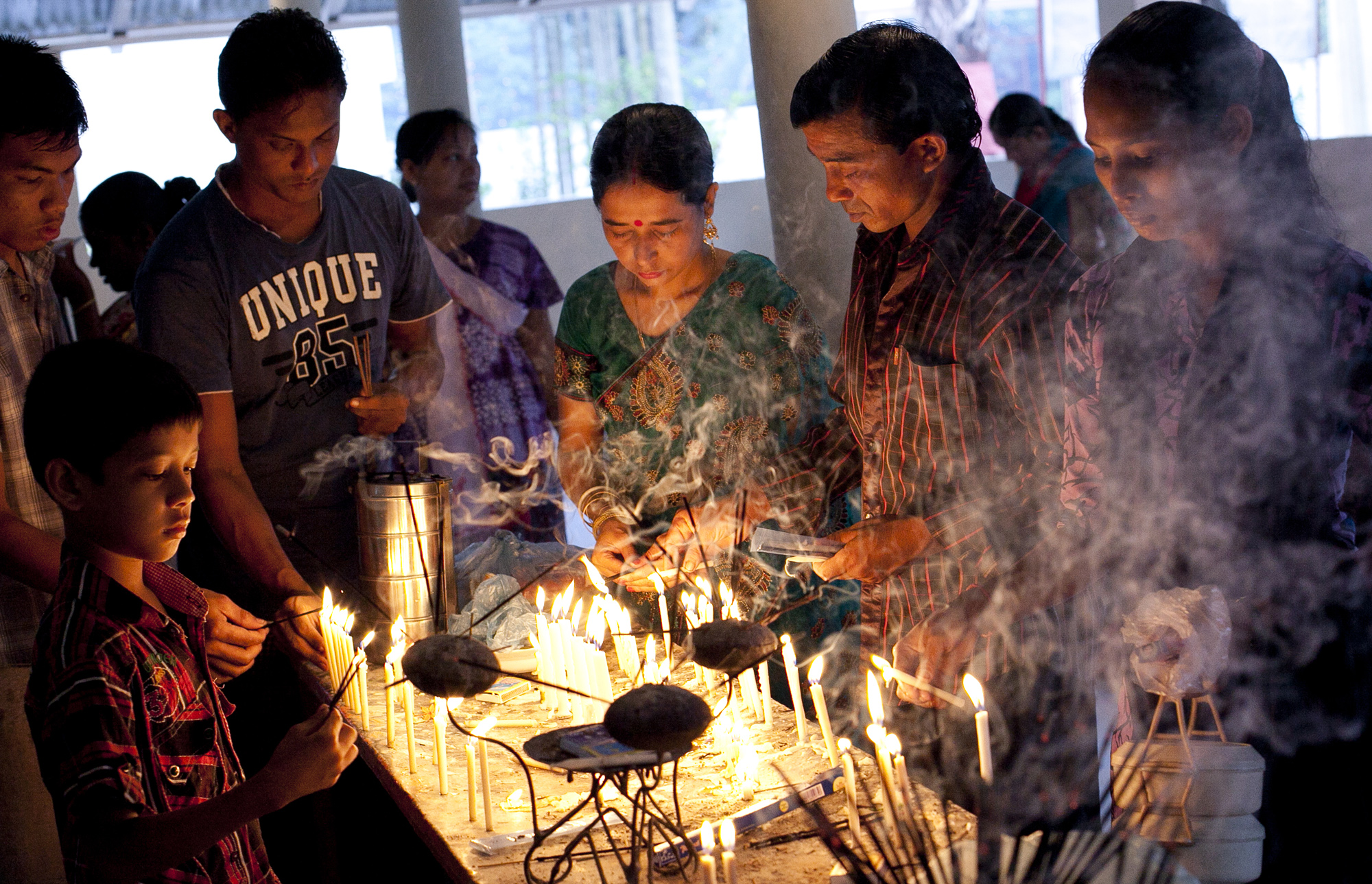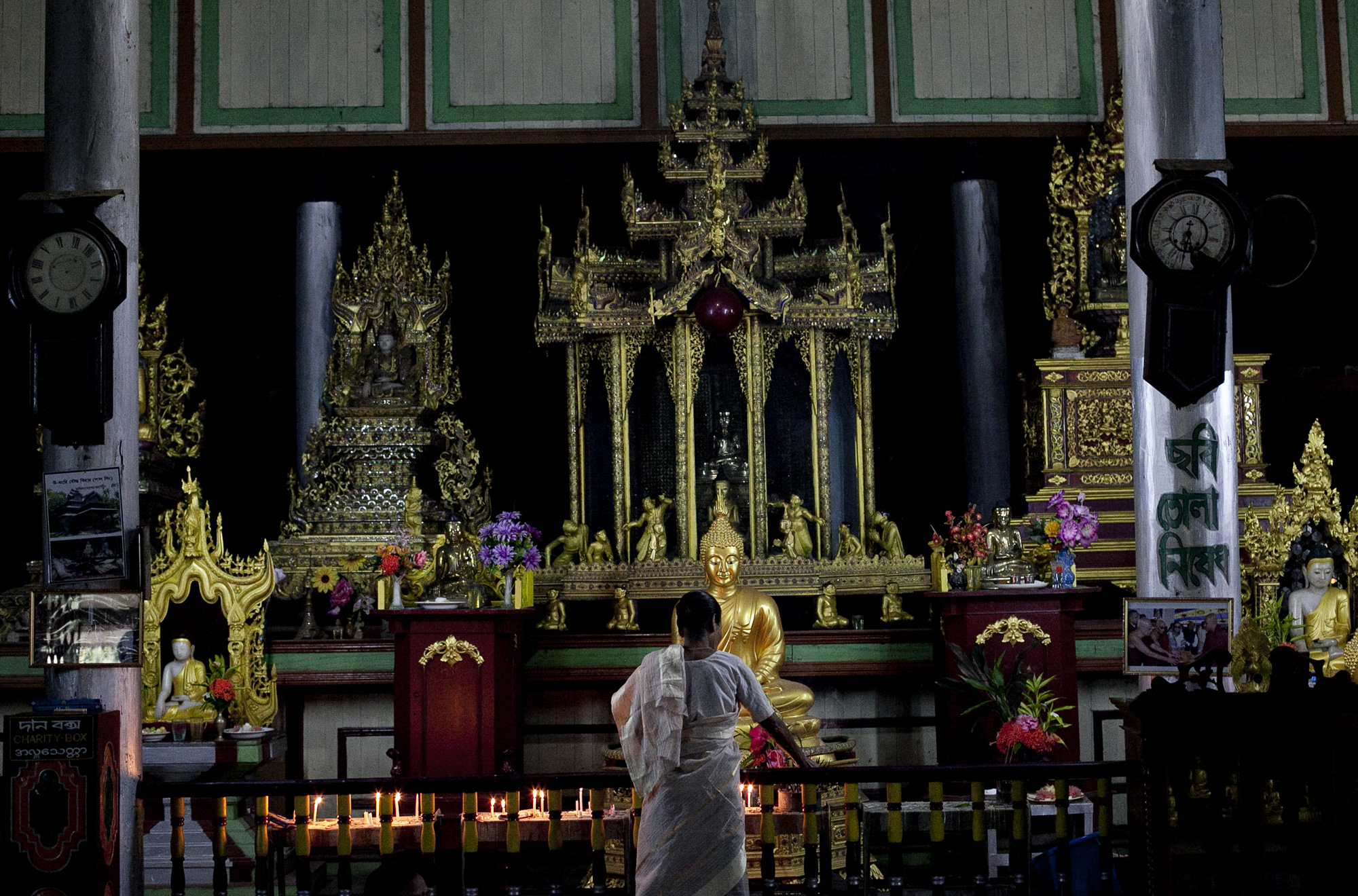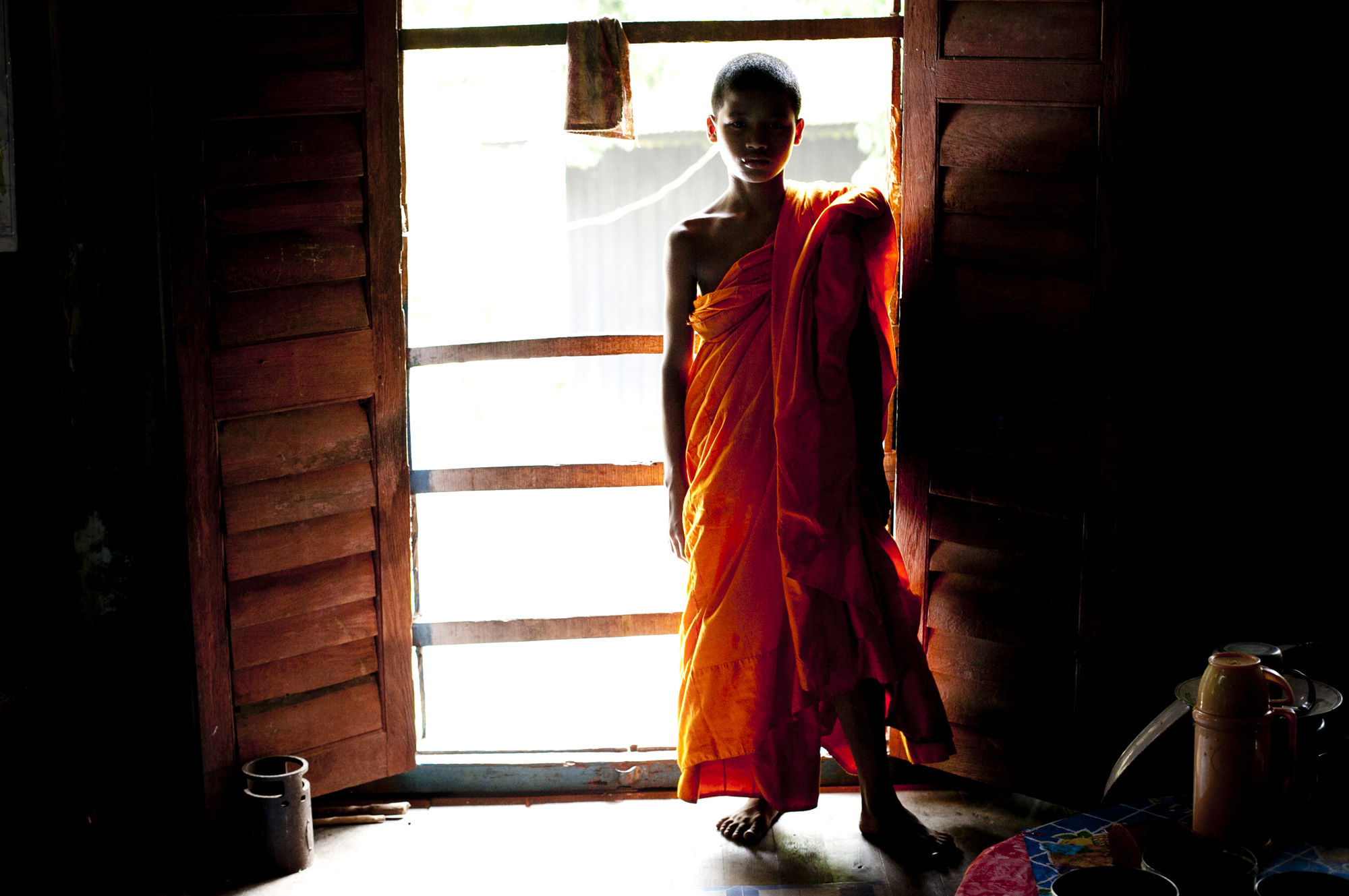 13 year old Mong Sanu, who is training to become a monk, is seen inside his monastary before the Probarona Purnima festival in Ramu, Bangladesh.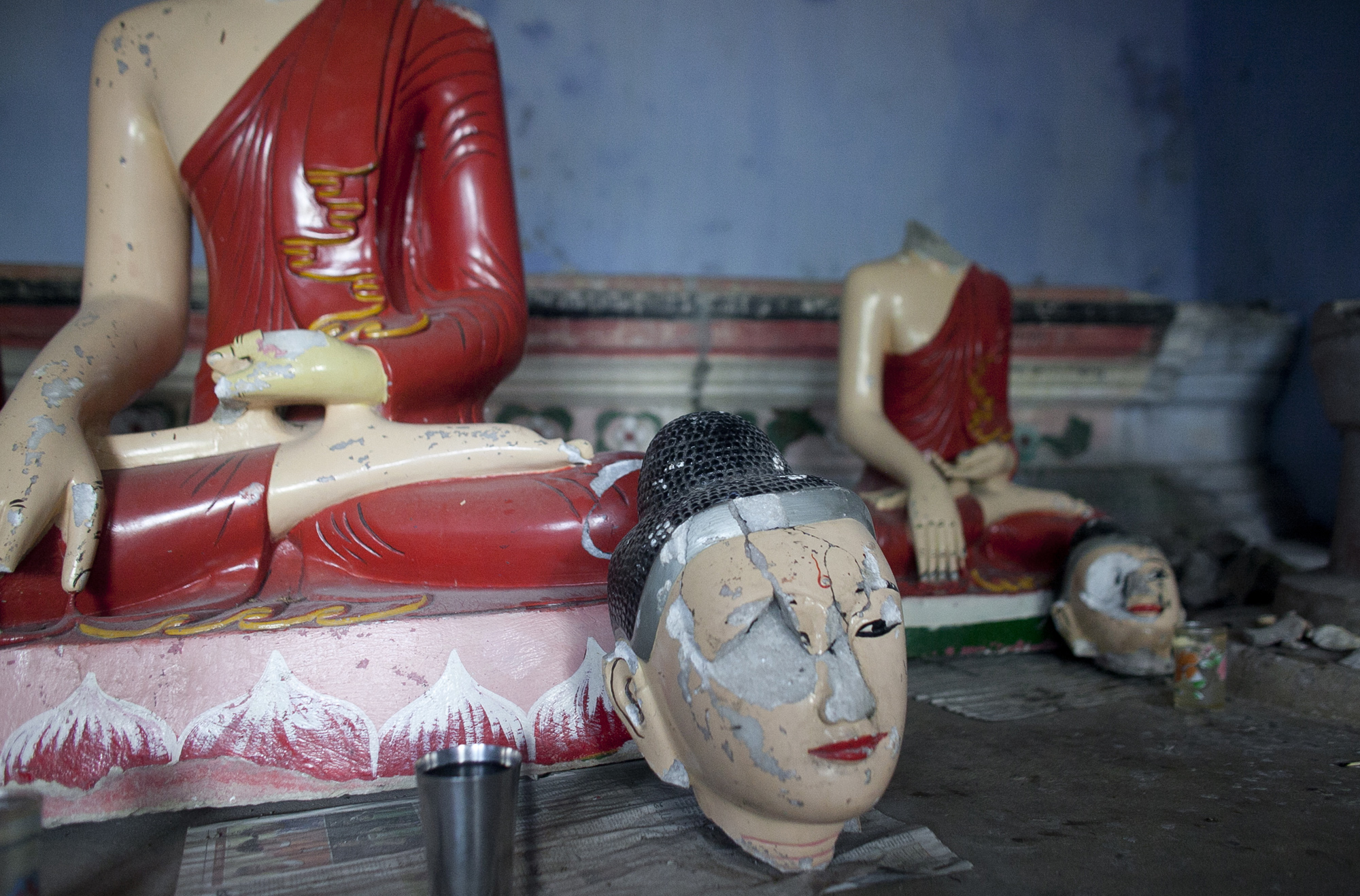 A desecrated idol that was damaged during last years attack lays in disrepair on the day of Probarona Purnima on October 19, 2013 in Ramu, Bangladesh.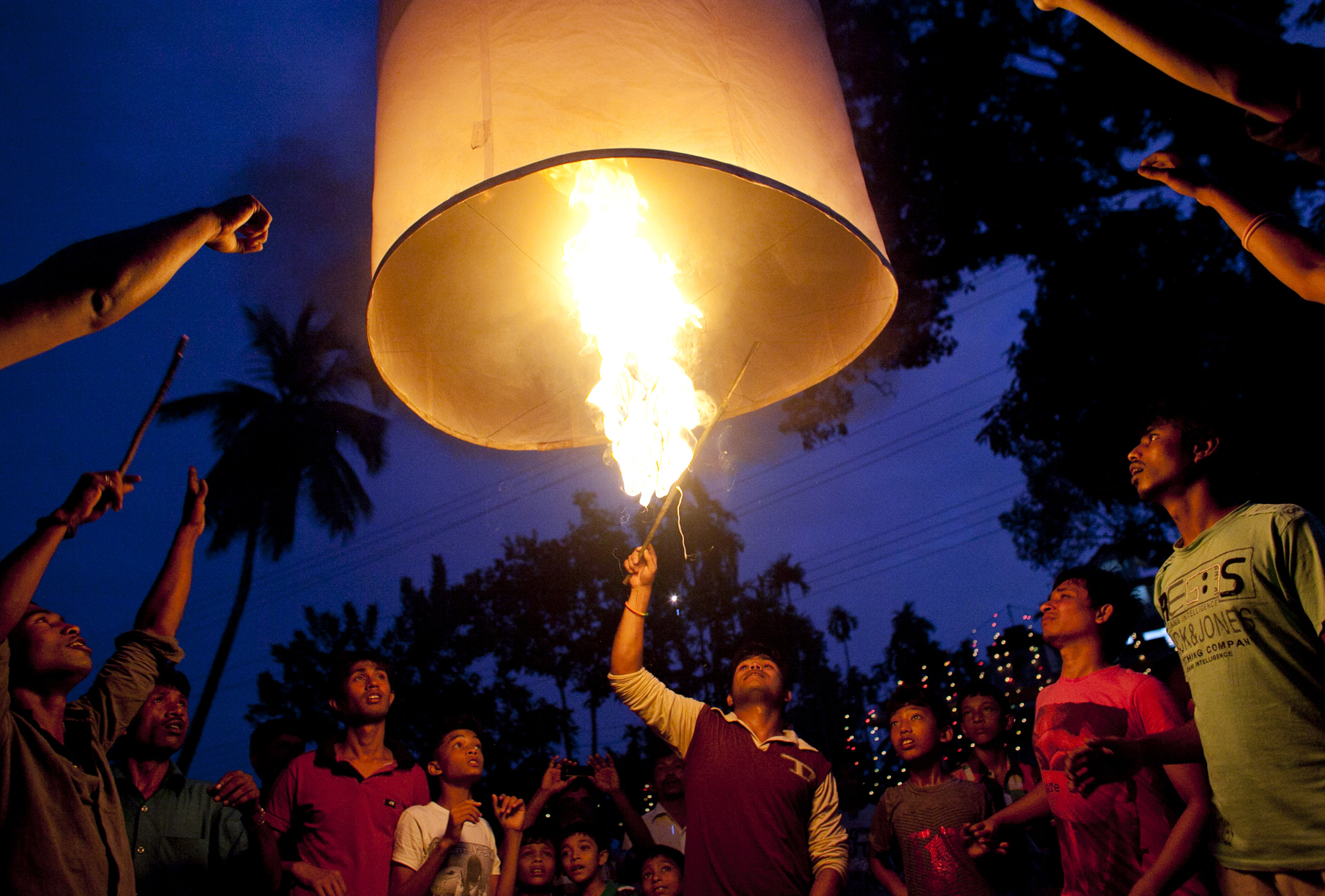 Bangladeshi Buddhists light a large paper balloon into the sky during Probarona Purnima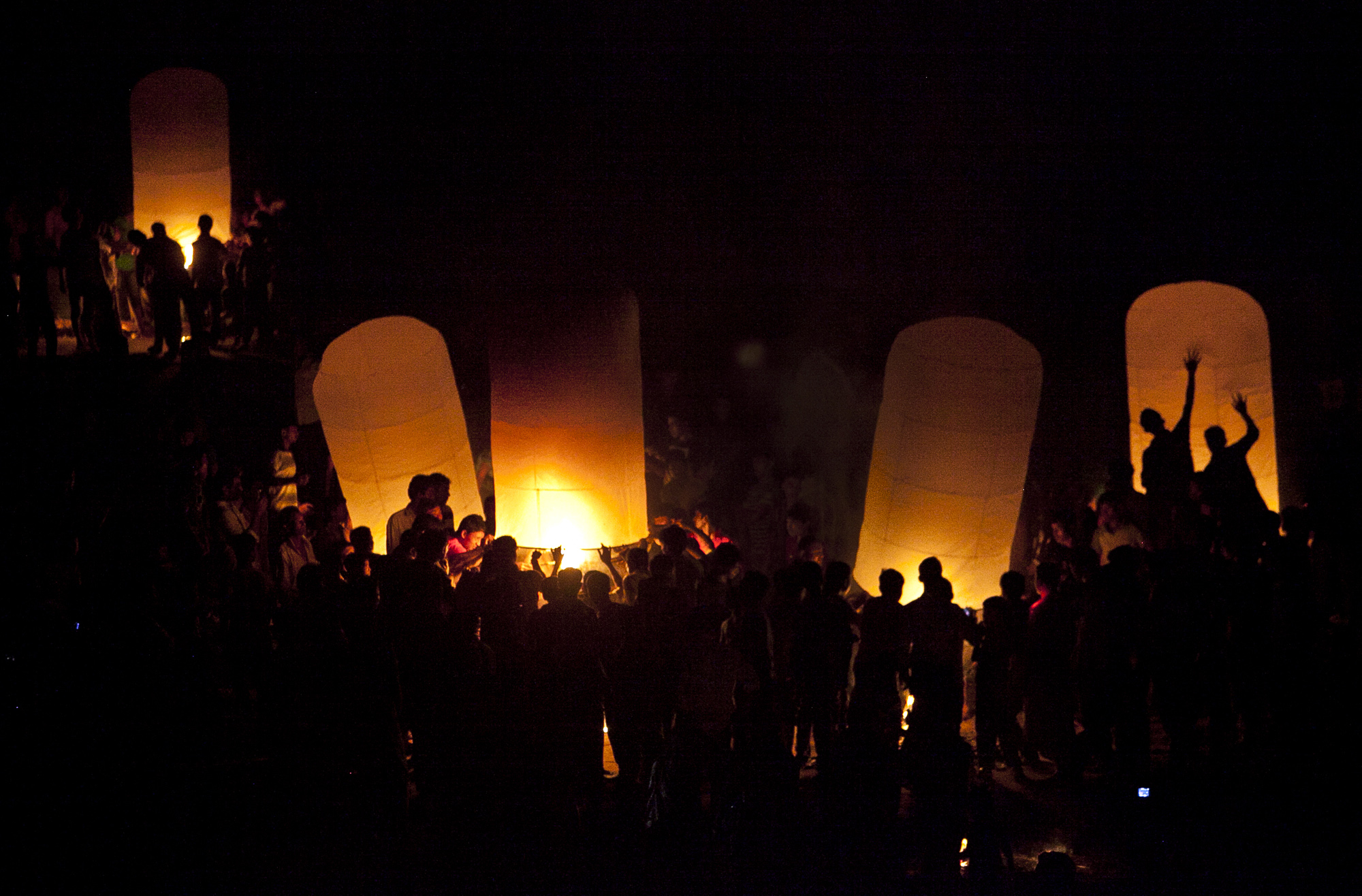 Bangladeshi Buddhists light a large paper balloon into the sky during Probarona Purnima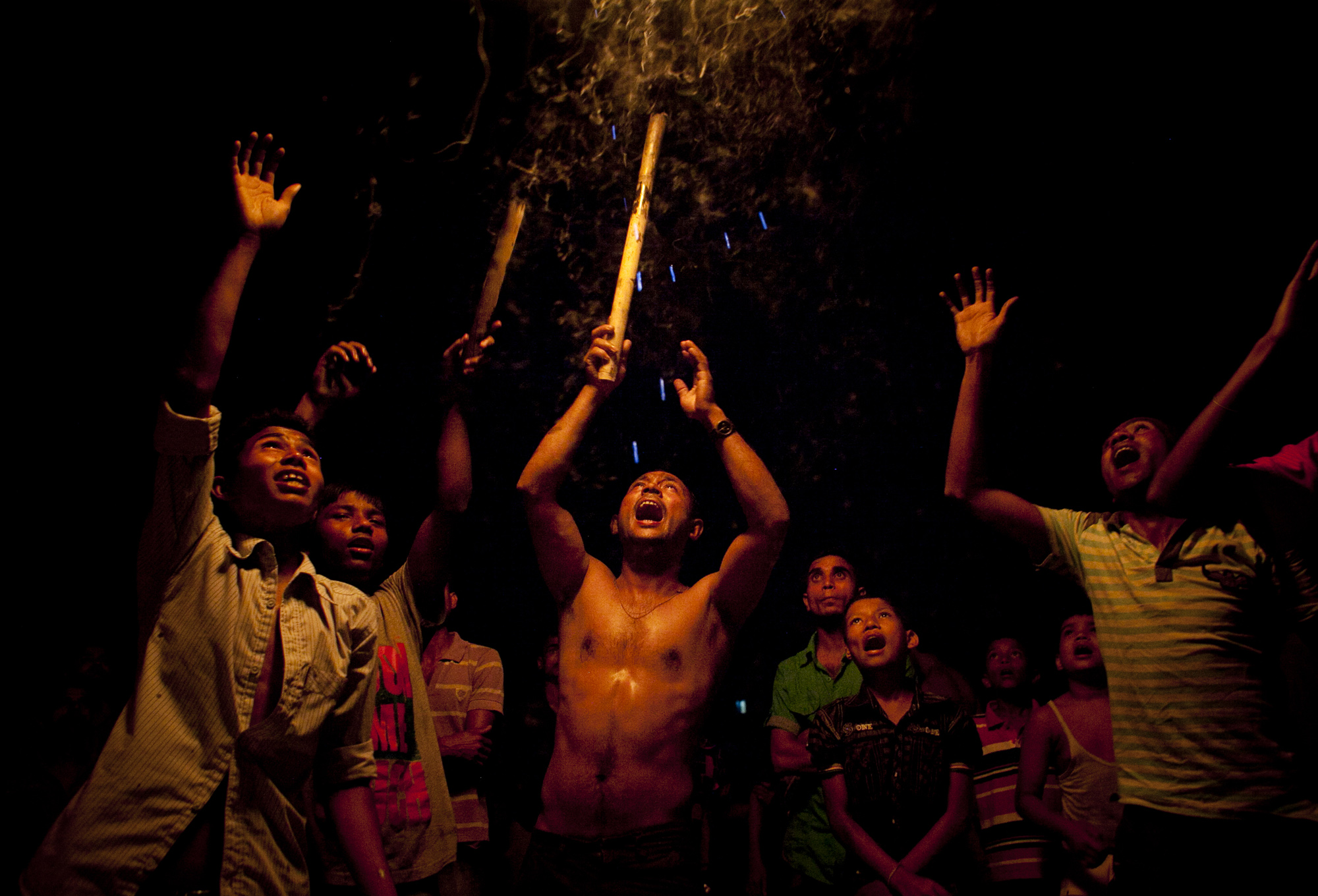 Bangladeshi Buddhists cheer after lighting a large paper balloon into the sky during Probarona Purnima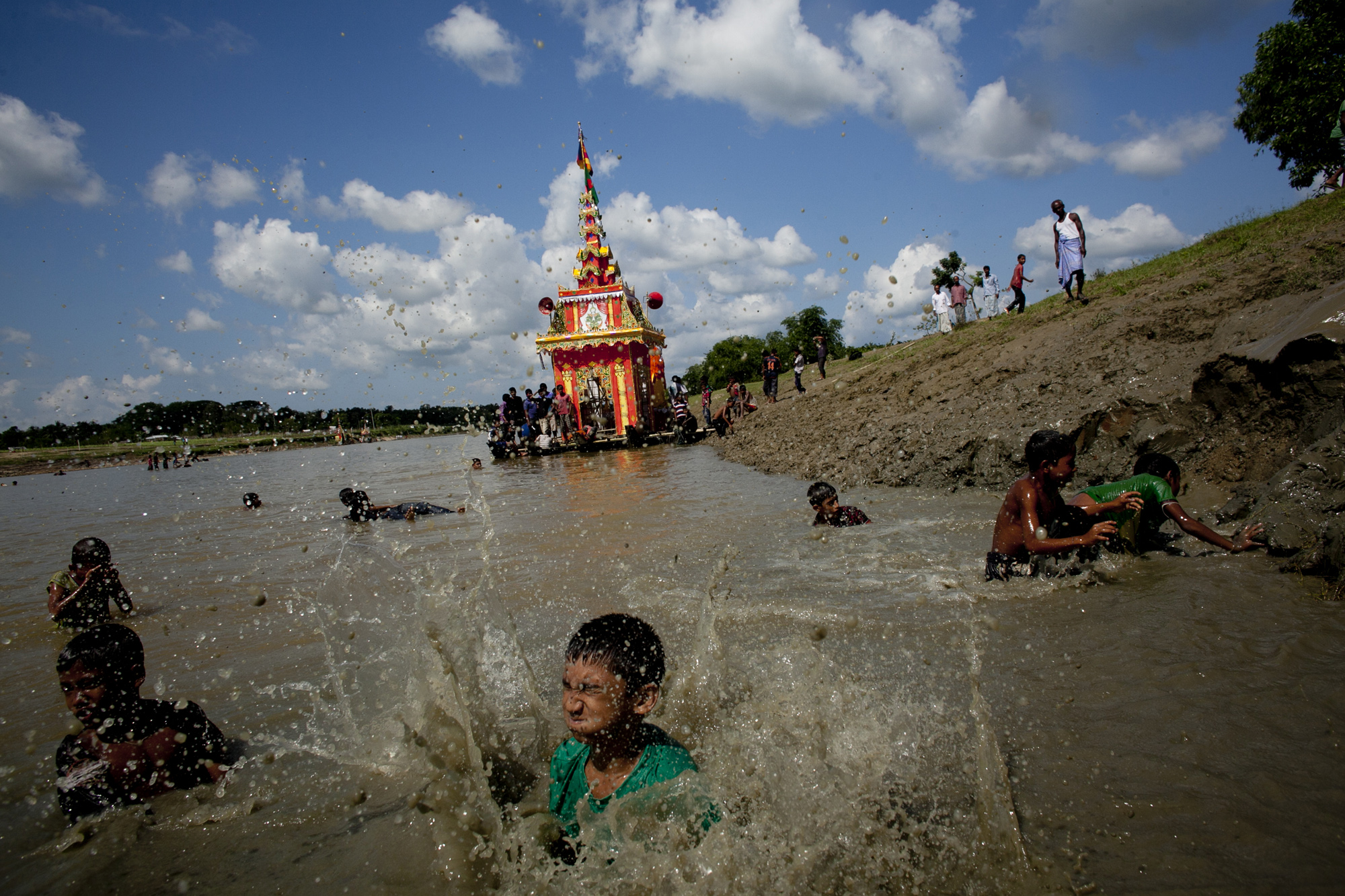 Bangladeshi Buddhists celebrate their annual boat festival during Probarona Purnima