This might be one of my favorite assignments ever. Remember the surf club from a few months ago that I blogged about? I've stayed in touch with them since and when one of the members mentioned that he was mentoring young beach vendors to surf in preparation for an upcoming surf contest, I emailed my editor and headed down. I came out the first afternoon to shoot their surf lessons and we were fast friends. I ended up staying almost three weeks, most of the time just hanging out with them. Every afternoon they would pound on my hotel door, kick off their shoes and hop onto my bed to watch Bollywood videos and do their hair and makeup. Me and another girlfriend took them shopping, for lunch, went swimming. The language barrier didn't seem to matter too much.
They're only 10-12 years old and most of them dropped out of school long ago have been working on the beach for at least 4 years. Each morning they leave their villages and walk 2-3 miles to the main beach by themselves and spend the afternoon selling their handmade jewelry or chips in the hot sun. For their age they're already so tough and street smart but once they get in the water on their surfboards or those Bollywood songs come on you can instantly see their youth.
Their surf teacher Rashed is such a positive influence in their lives. Every time they saw him or heard his name their faces would light up. (I think they all have a little crush actually!) If they had a problem with a boy or a friend, or at home with their parents Rashed would go and try to help as much as he could. He's very successful now and he dropped out of school to work on the beach when he was very young just like them. It was great to see how much they admired and looked up to him.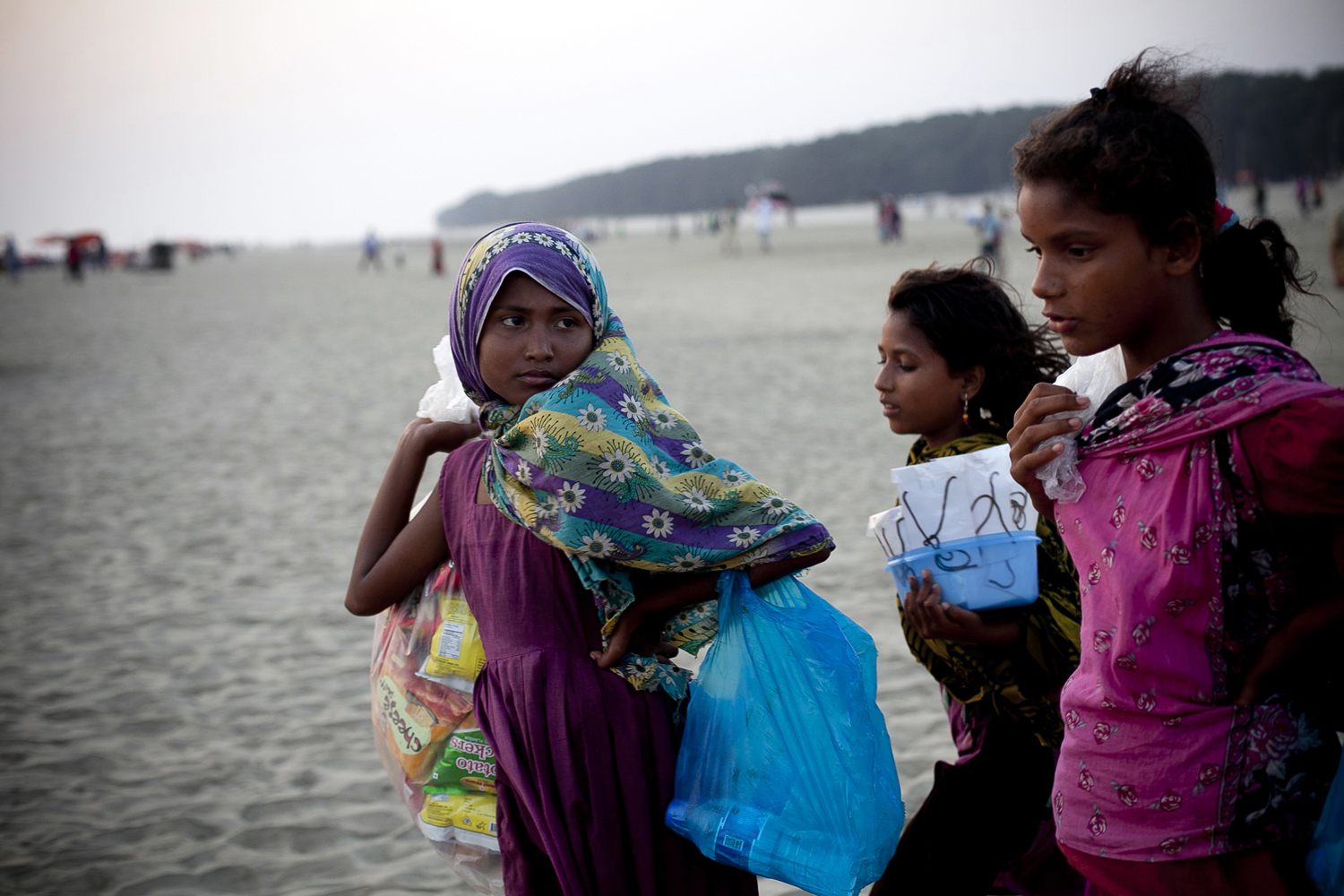 10 year old Jahanara, 10 year old Aisha, and 12 year old Shuma sell items on the beach April, 2014 in Cox's Bazar, Bangladesh.
A group of 10-12 year old female beach vendors, most of whom have dropped out of school to help support their families, have been learning to surf for the past three months in preparation for the annual Cox's Bazar surf competition. 24 year old surfer, lifeguard and beach worker Rashed Alam, has been teaching and mentoring the girls for 3 months. Like the girls, Alam dropped out of school and started working on the beach to help support his family at a young age. He started surfing when he was 16. He says that his way of giving back is by ensuring that girls get a good future through surfing.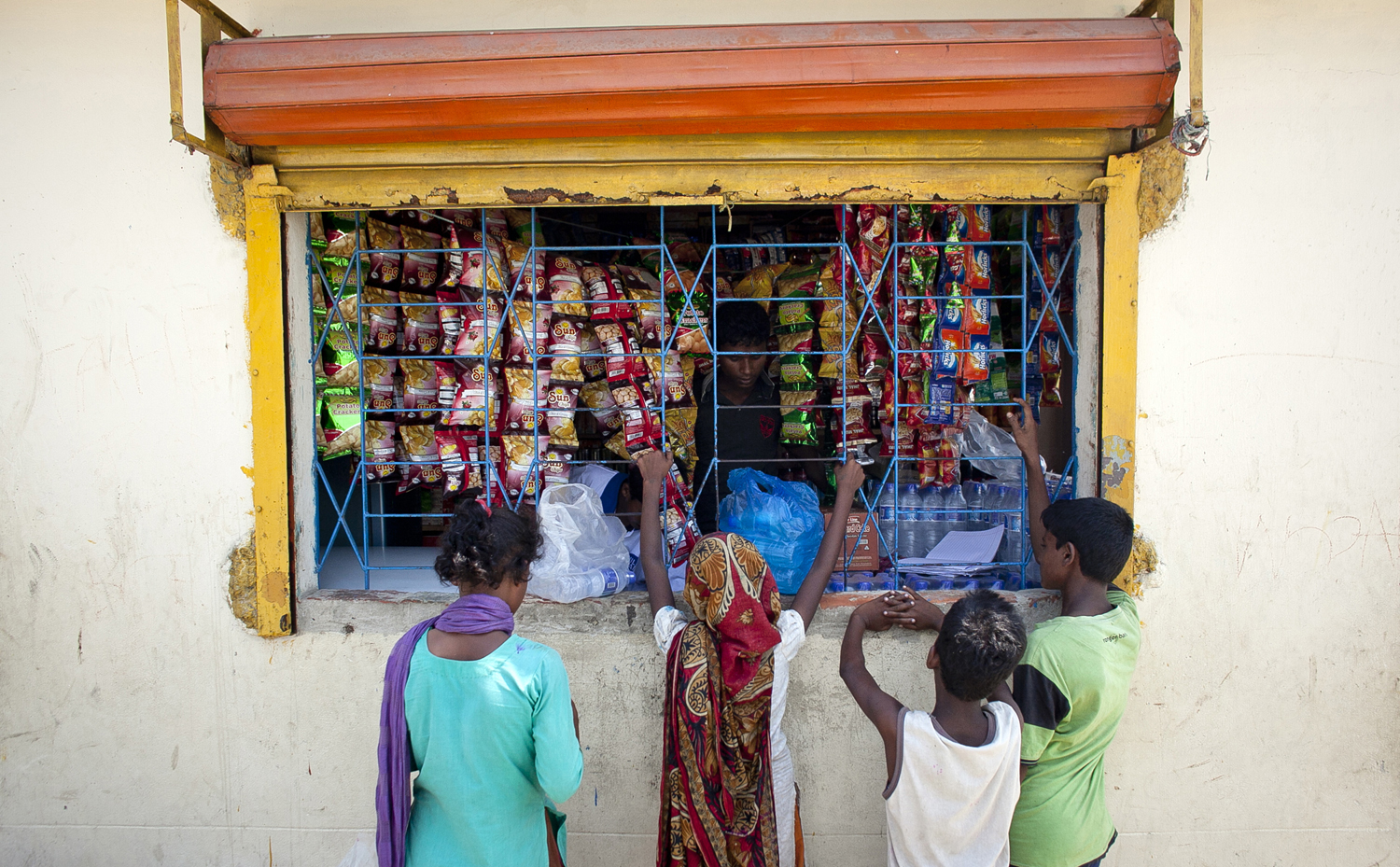 Beach vendors buy chips to sell on the beach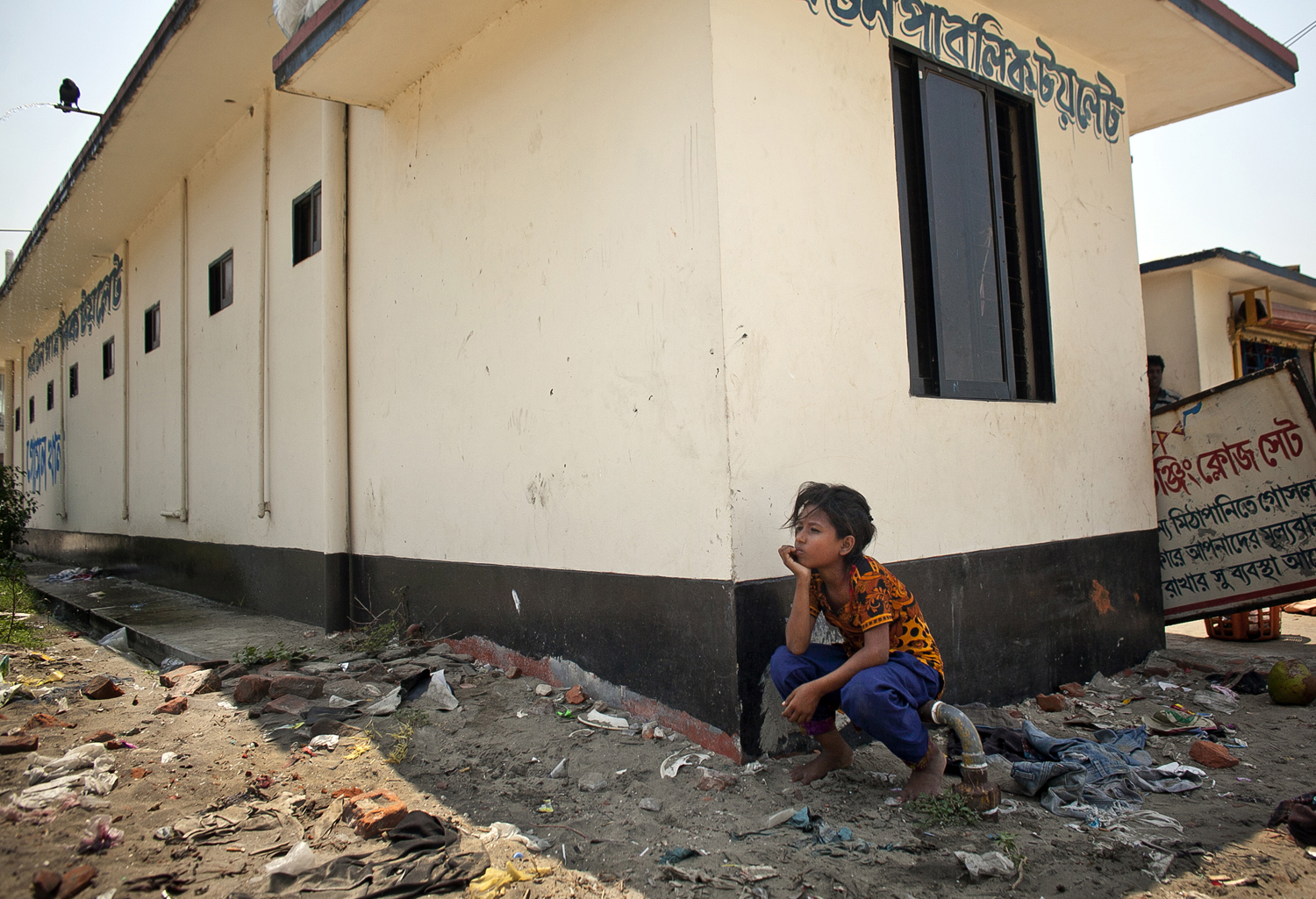 10 year old Aisha, who has been working for 4 years, sits in the shade on the beach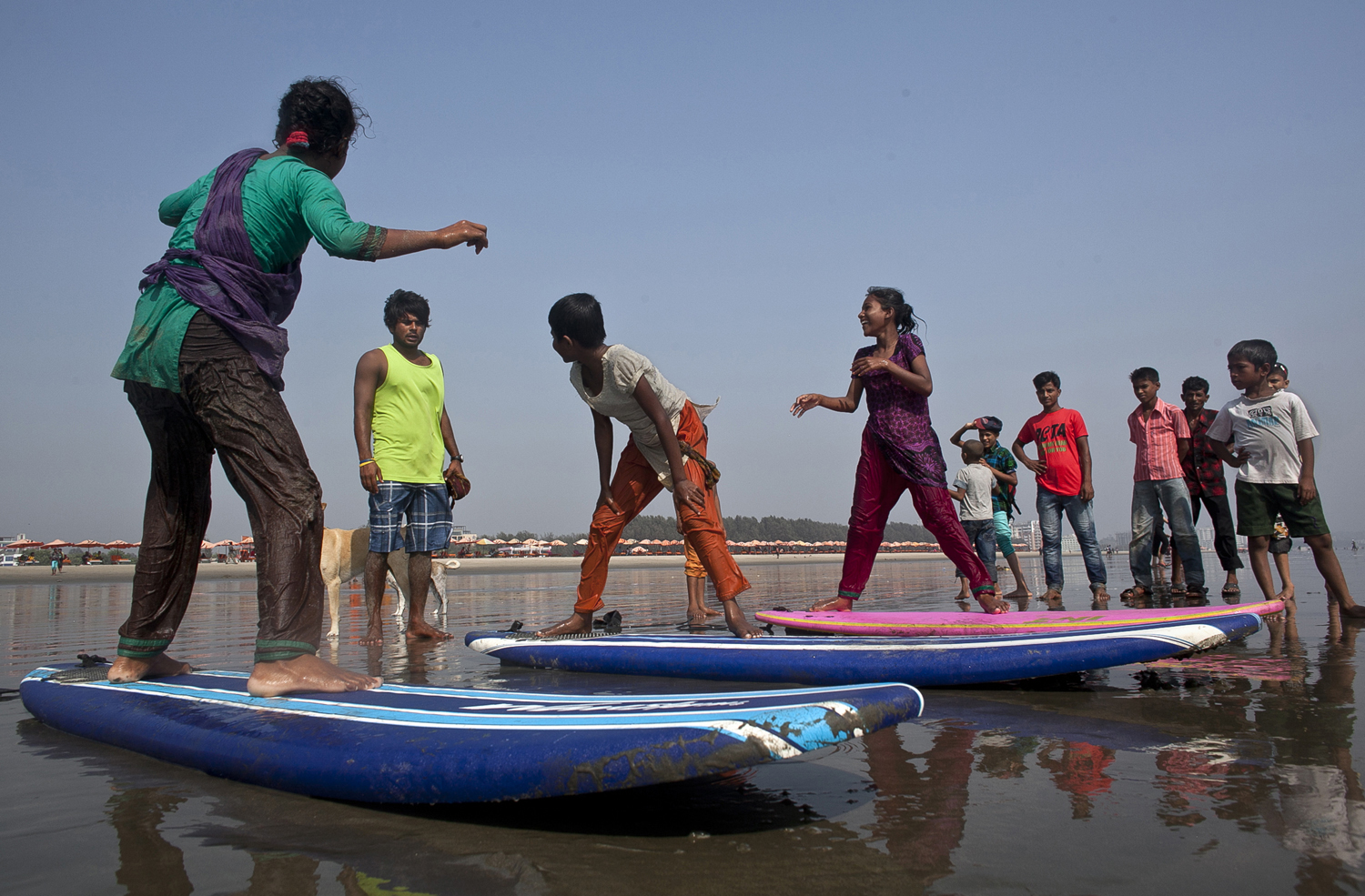 Rashed Alam teaches beach vendors to surf in Cox's Bazar, Bangladesh.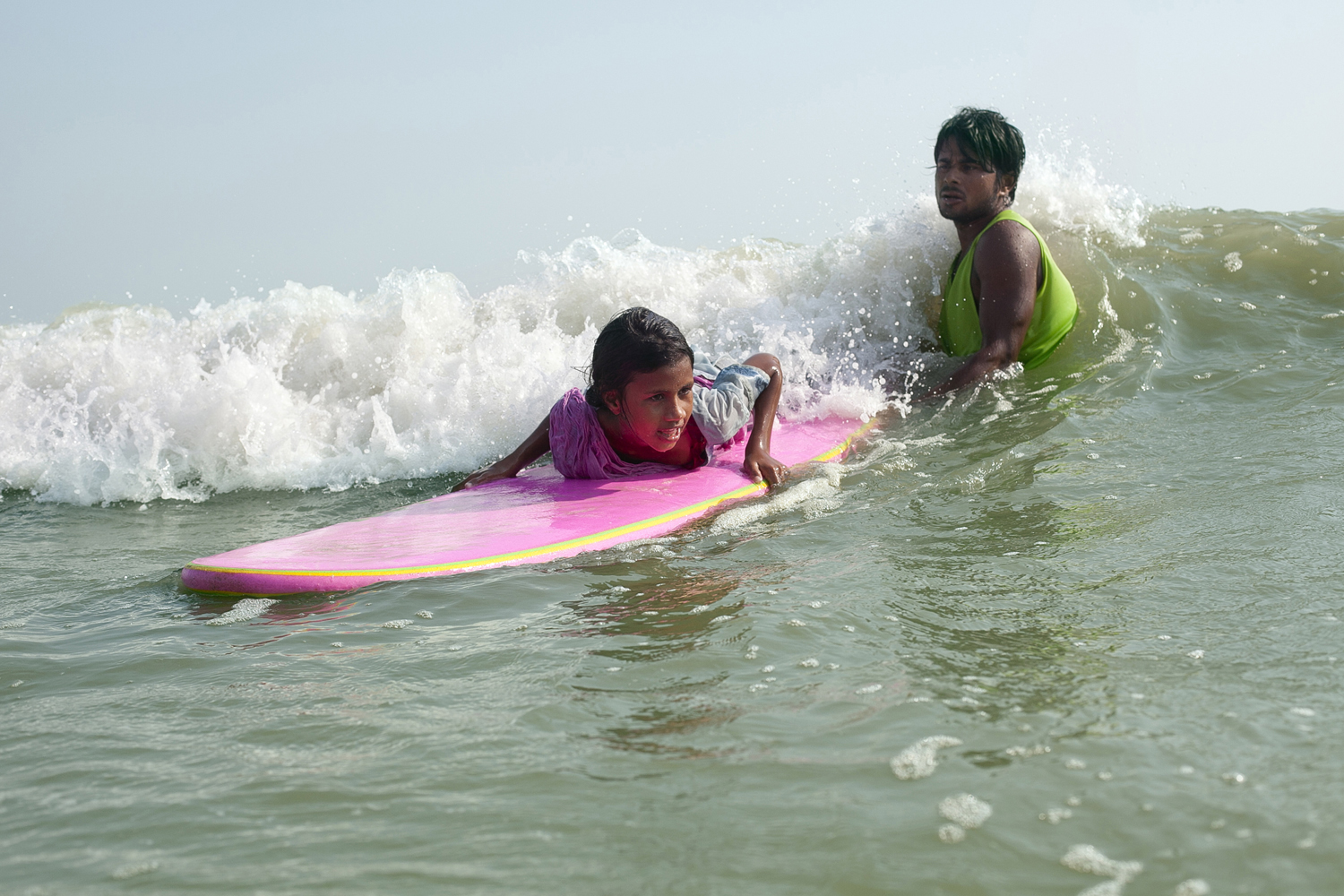 Rashed Alam teaches 12 year old Shobhemeheraj to surf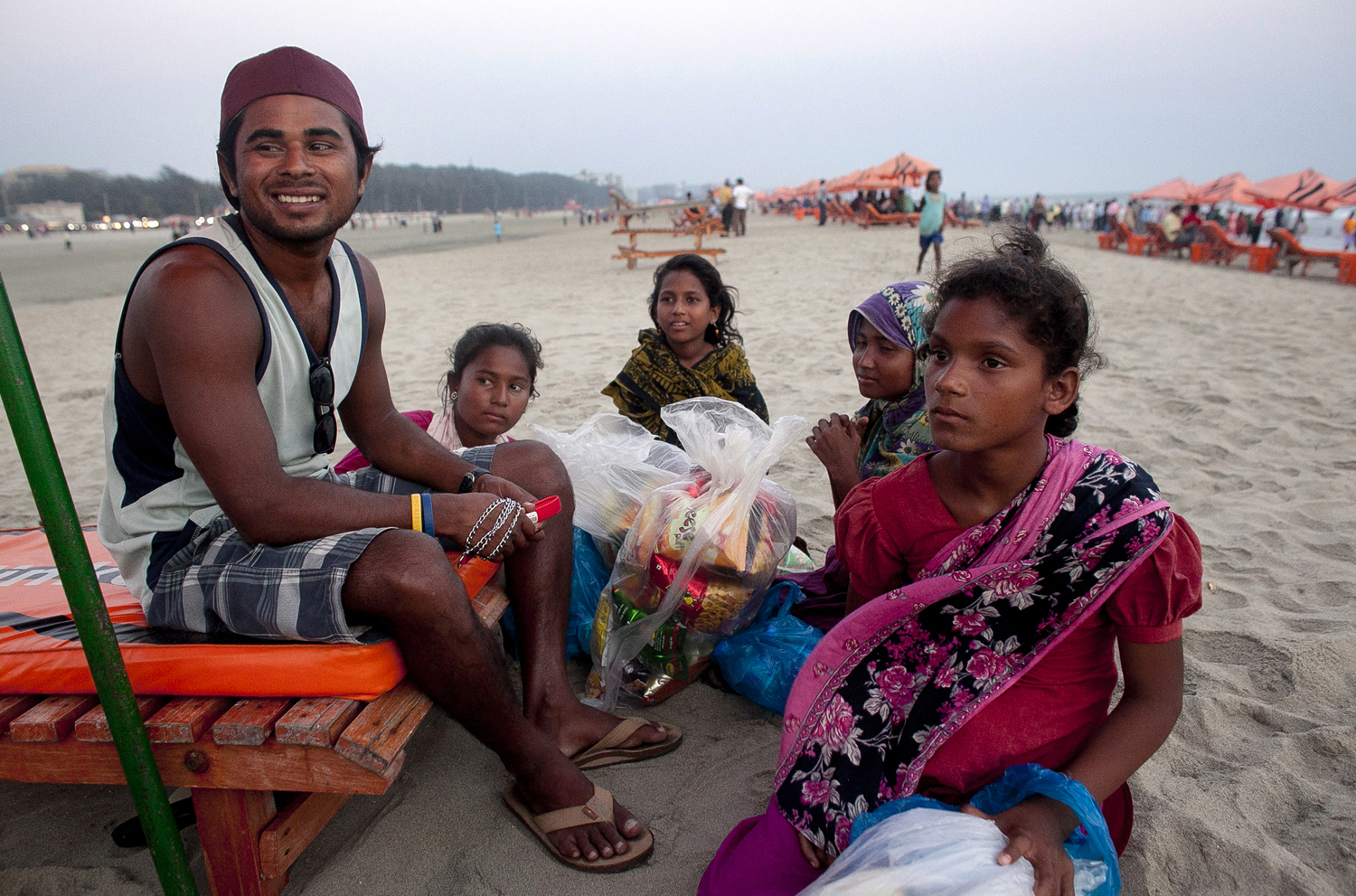 Rashed Alam talks with girls after surfing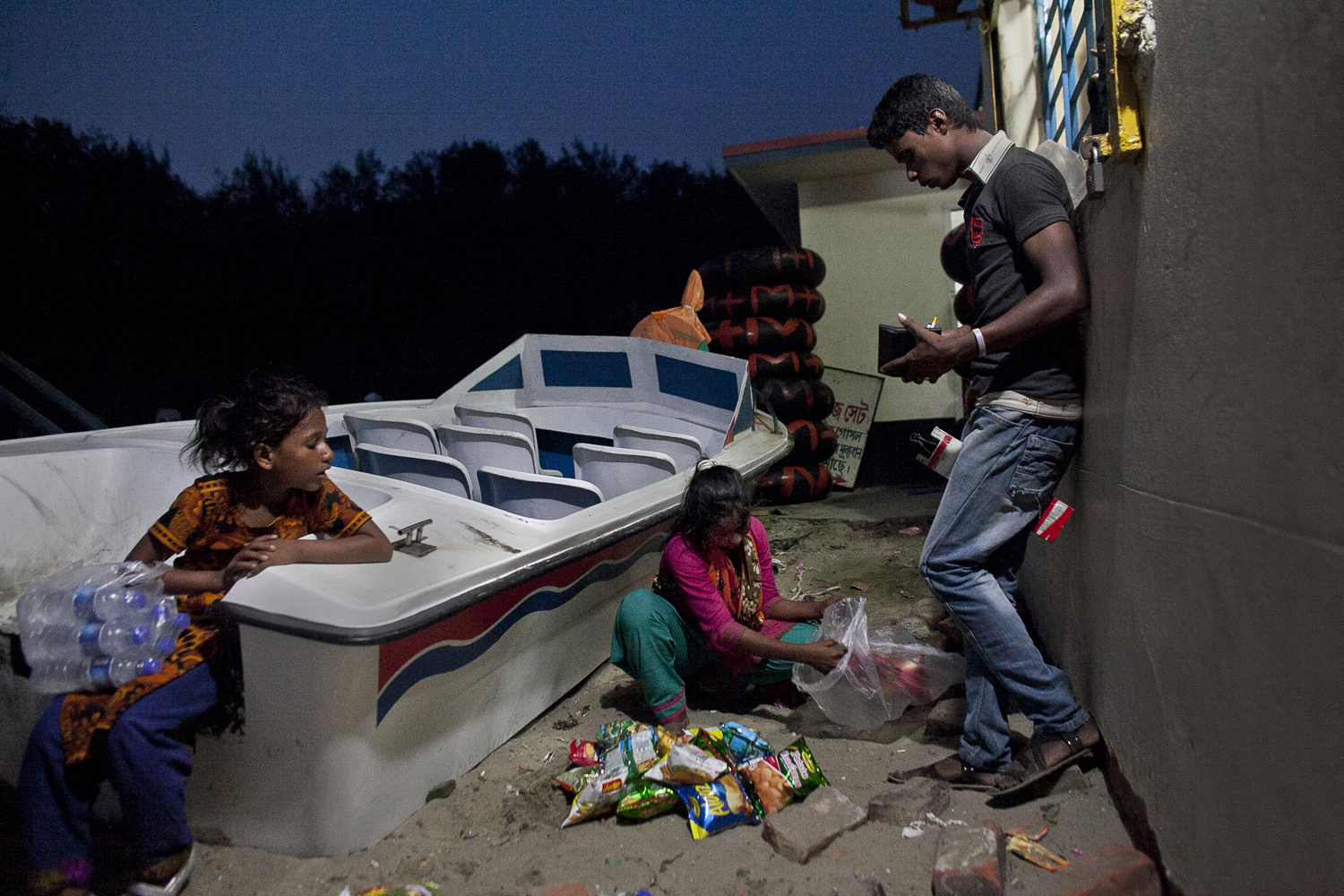 12 year old Shumi counts her chips for her vendor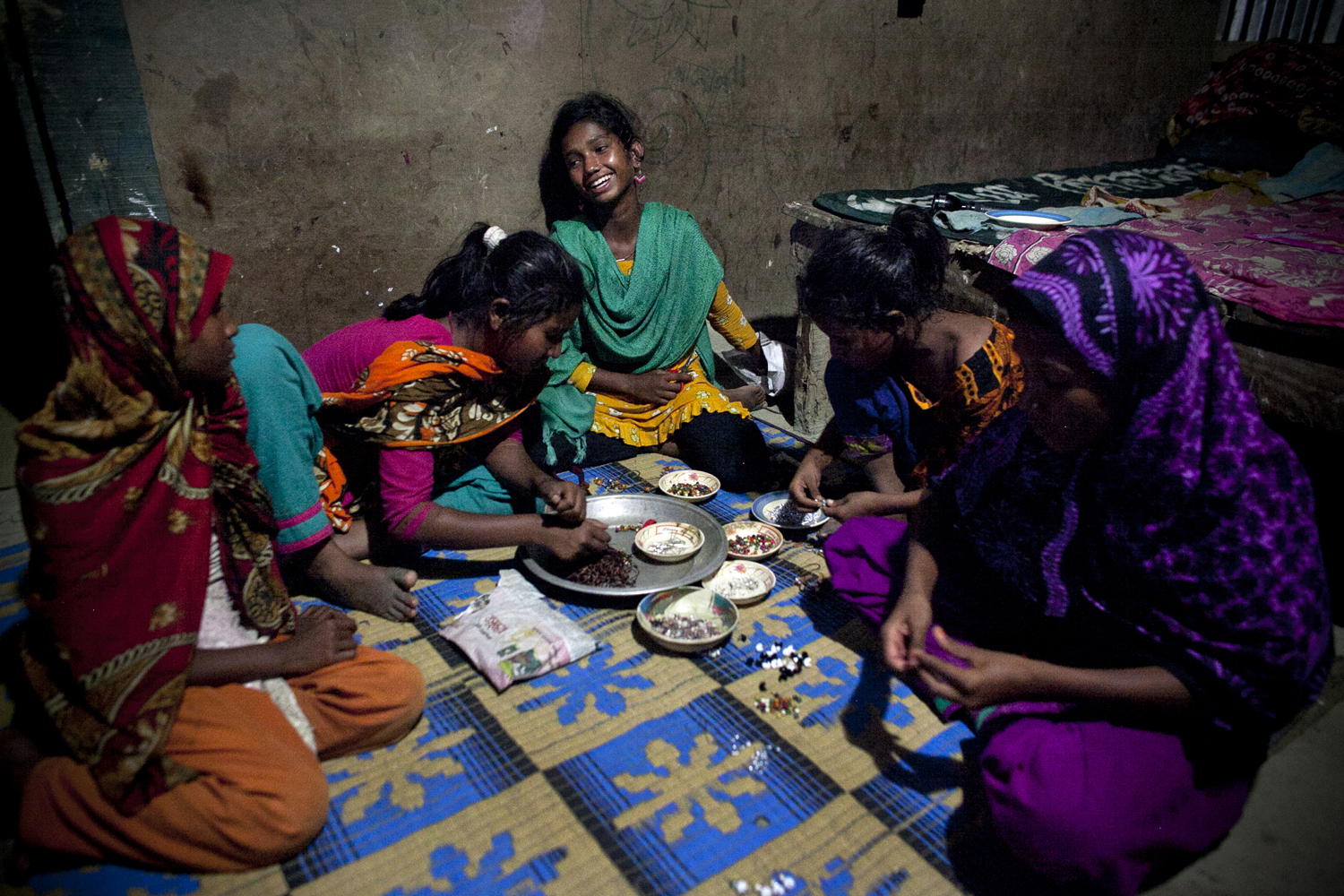 2 year old Maisha laughs in her home as she and her friends make jewelry to sell on the beach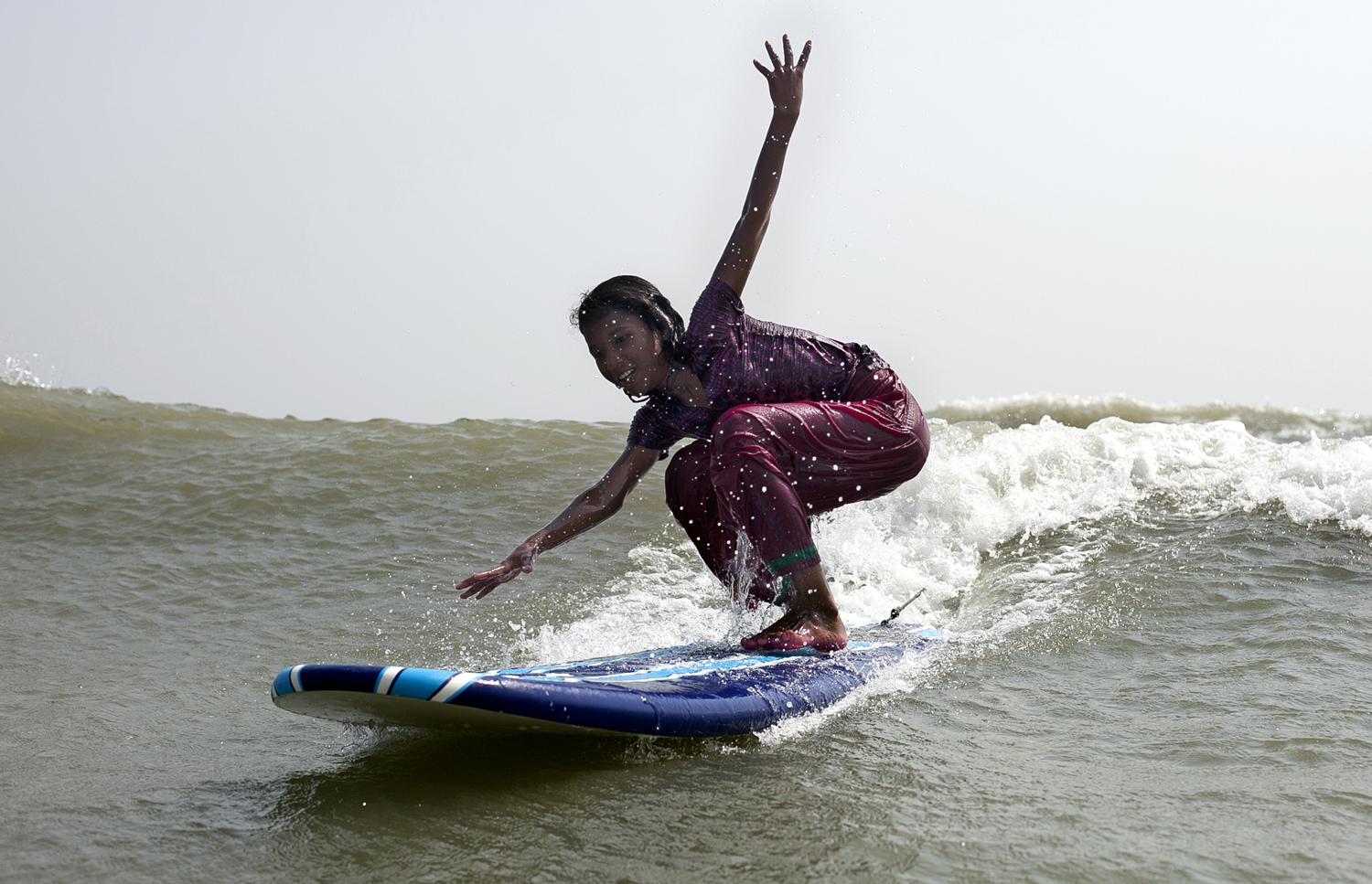 12 year old Rifa, who has been working for 4 years, surfs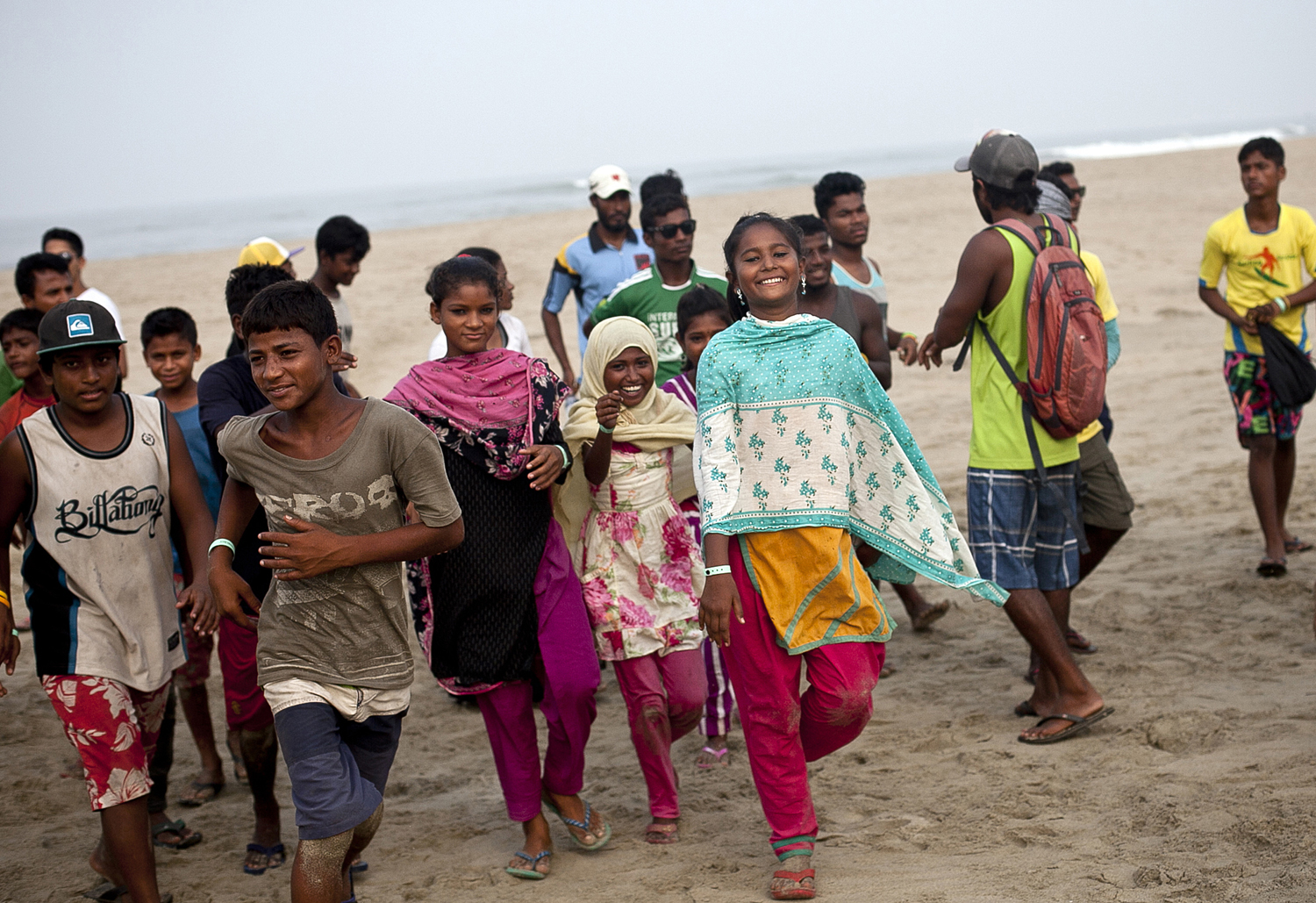 12 year old Shuma, 10 year old Jahanara, and 12 year old Shumi are seen with other surfers after posing for a group photo at the Cox's Bazar annual surf competition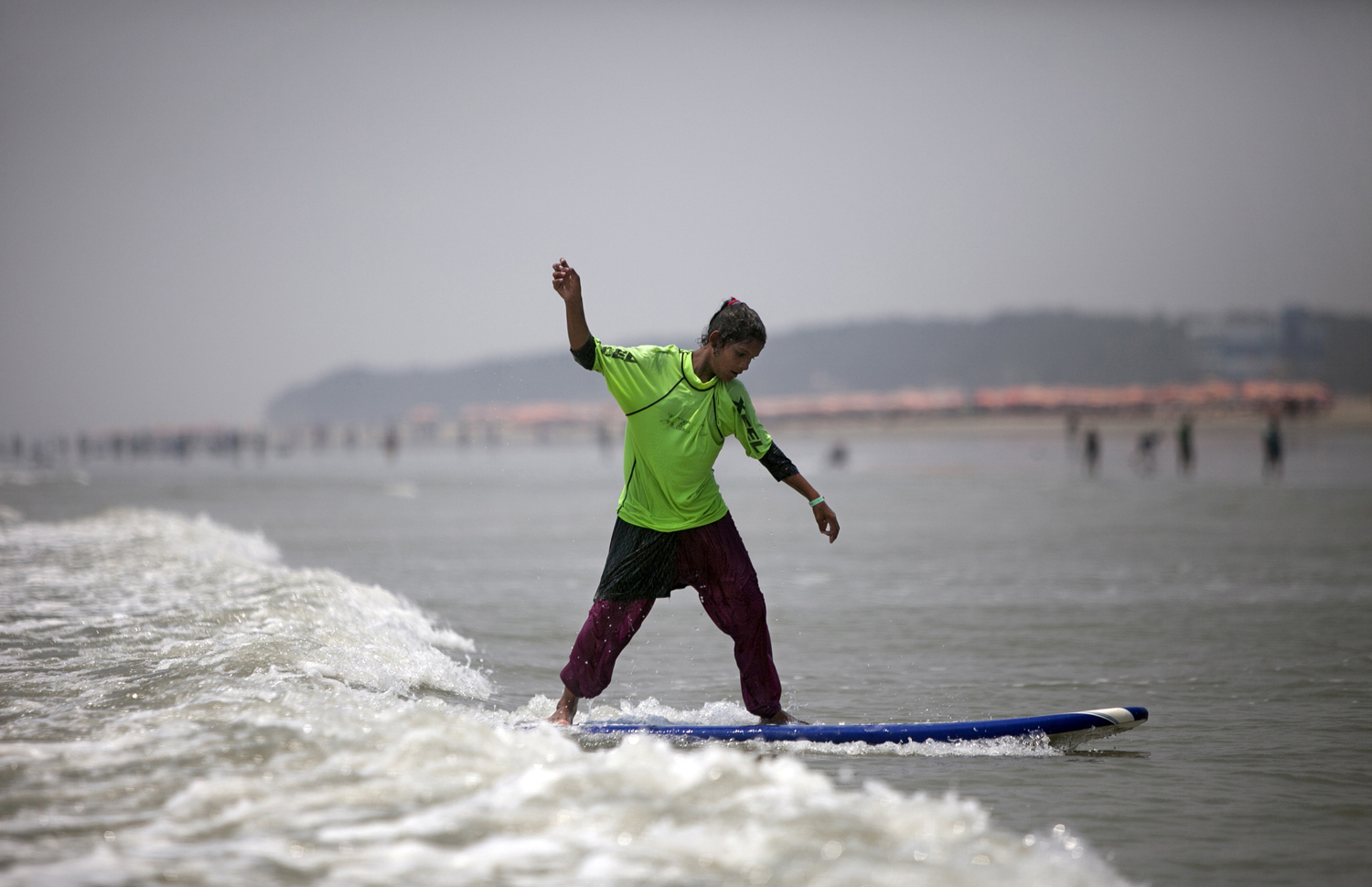 12 year old Shuma competes during the annual Cox's Bazar surf competition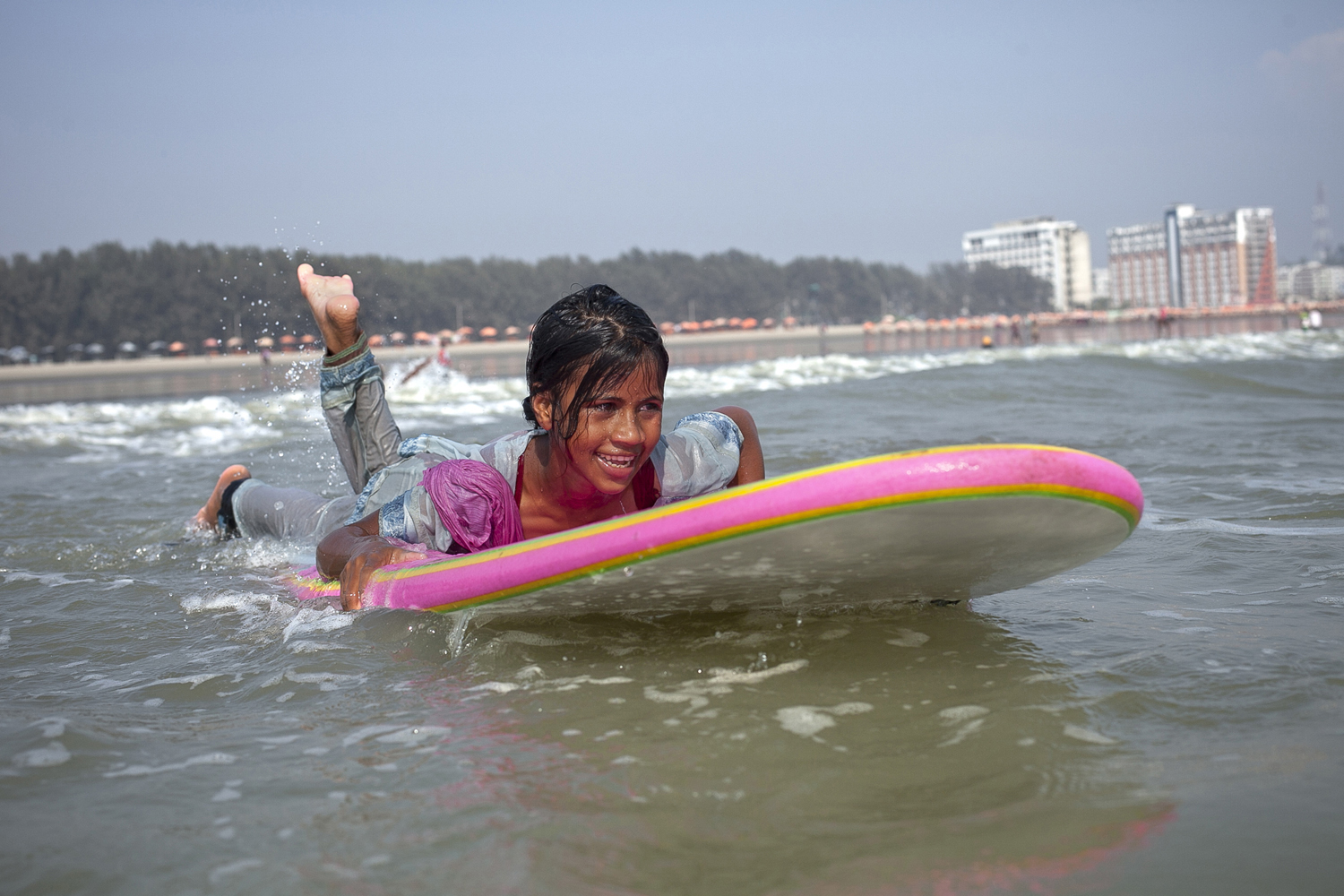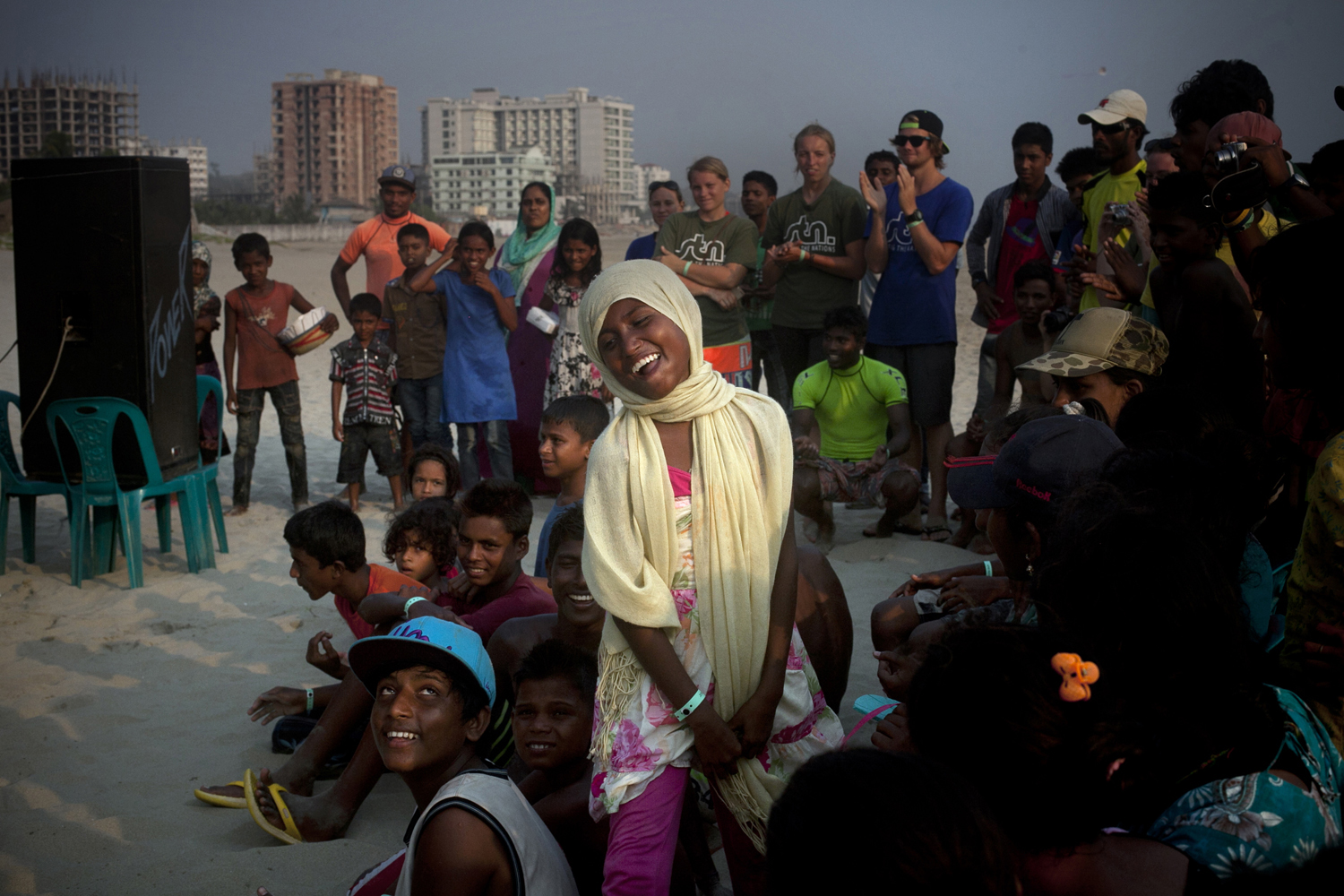 10 year old Jahanara laughs as she is called to accept an award during the annual Cox's Bazar surf competition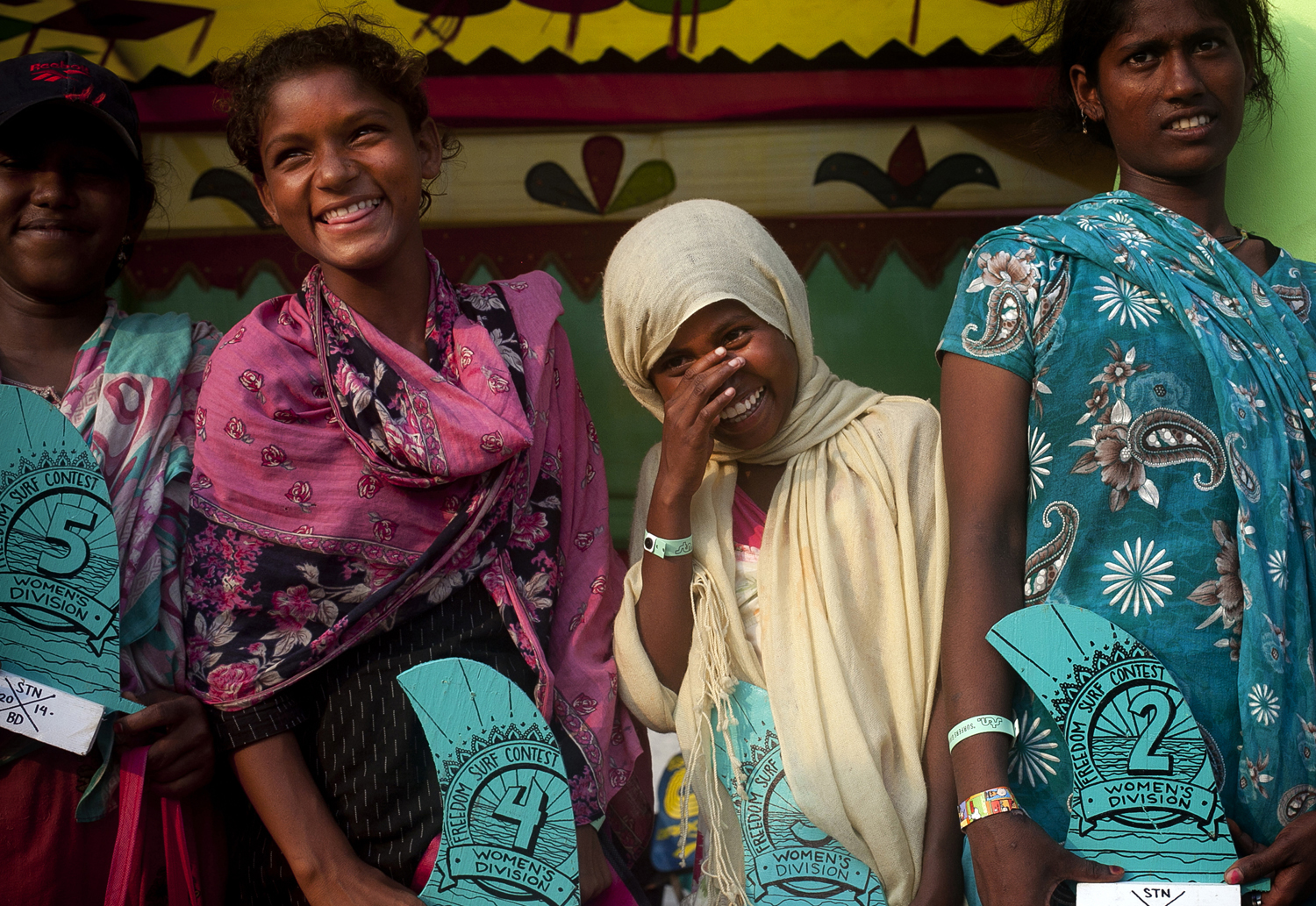 12 year old Shuma and 10 year old Jahanara smile as they poses for photos with their awards during the annual Cox's Bazar surf competition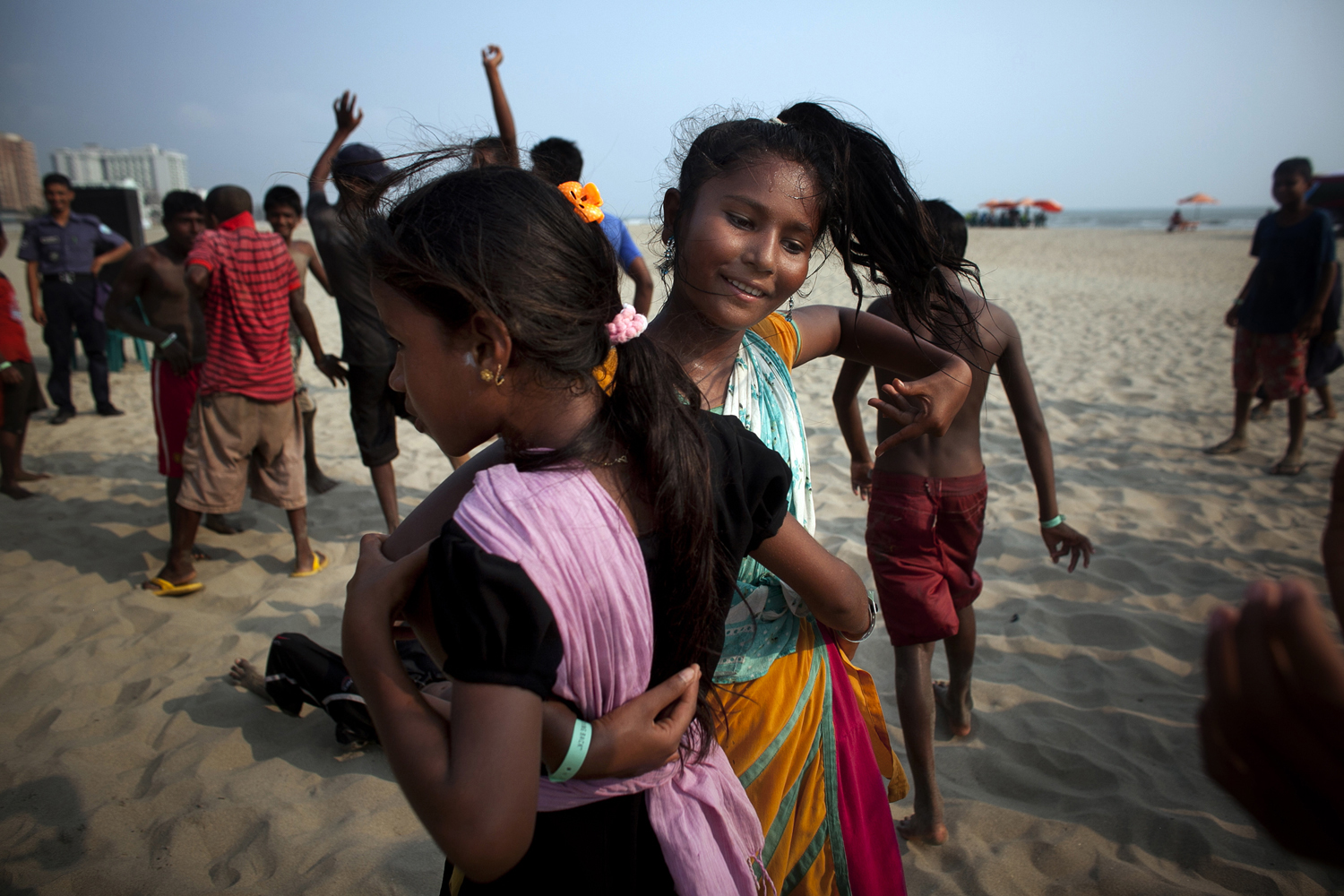 12 year old Shumi dances with 12 year old Shobhemeheraj during the annual Cox's Bazar surf competition